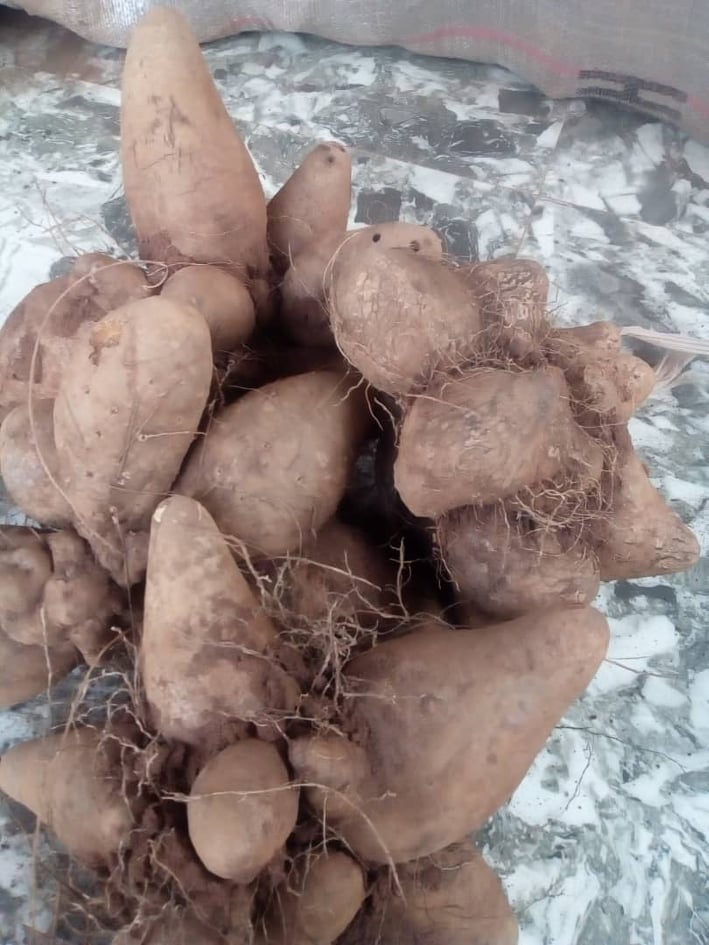 In 2018 the Food Bridge vzw started the Food Heritage Project in the East and middle belt of Nigeria. The aim of the project is to motivate and support farmers to grow organic indigenous crops, especially healthy species that are rare or in danger of extinction. Artisanal producers of indigenous food products are also part of this project. After the pilot stages; collecting seedlings and planting, learning from all the challenges, the project is now fully in operation in the 2 areas.
From this year's harvest in Nigeria, the project now has organic crops being sold directly to consumers. Some of the crops and food products include yellow yam, water yam, bitter yam, white yam, fonio, guinea corn, millet, cocoyams, beans, palm oil, egusi, ogiri and other food products.
The plan is to expand the project in Nigeria and start another phase of the project in Ghana in 2022. We will be working with rural women farmers in the eastern region of Ghana.
To make the new phase of the project successful, we also need support. You can support the project by buying products in Nigeria ( Contact local coordinator on Whatsapp 234 816 689 2206) or make a donation to the project :

Food Bridge vzw
BNP Paribas Fortis
IBAN: BE33 0017 5988 5346
BIC: GEBABEBB
Communication: Food Heritage Project

#foodheroes #heritageconservation #indigenousknowledge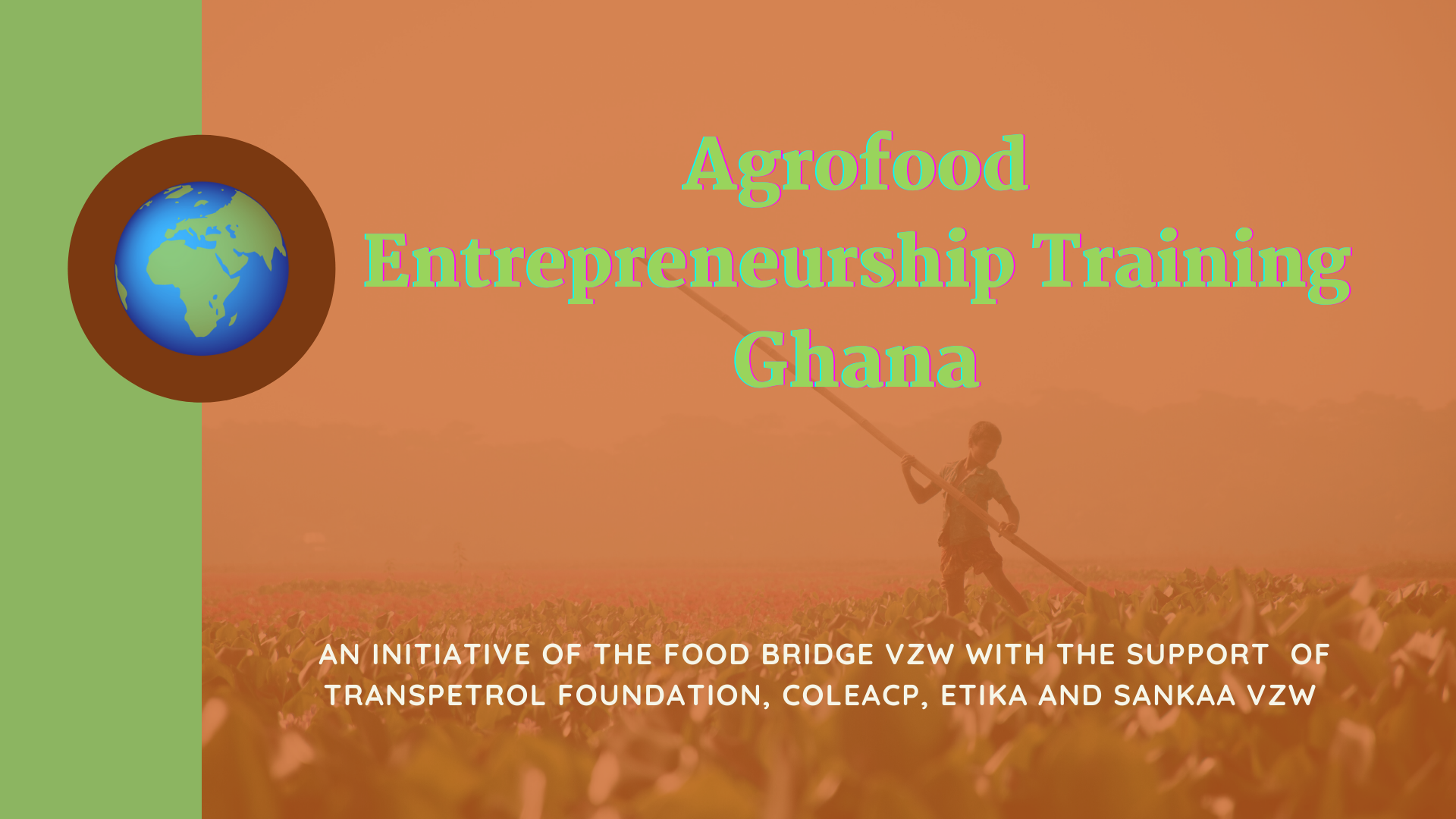 2022 started off with new projects and the continuation of our old projects. The Ghanaian segment of the ongoing agrofood entrepreneurship training has now started. This is a free training for rural farmers focusing on good agricultural practices and access to premium markets.
The first session of the training on good agricultural practices is facilitated by COLEACP trainers Mark Tutu Sarpong and Benjamin Horlali Kofi Atidjah. The training will be from the 18th to the 31st January 2022. At the end of the training, our expectation is that the agrofood entrepreneurs will have good foundations to build successful agrofood businesses.
The agrofood entrepreneurship training is an initiative of the Food Bridge vzw in partnership with Etika and Sankaa Belgium; funded by Transpetrol Foundation and COLEACP.
The Helping Hand Project
In collaboration with Kwabre Ne Sekyere Belgium,Mfantesman vzw,Voice of Women International, Kente FM and other African organizations, we are organizing "The Helping Hand project",is an action started in 2016, aimed at feeding the homeless in the Brussels area. We are in need of volunteers to help with the cooking, packing and distribution of food to the homeless and needy. We are also still looking for sponsors for this project. We do not accept funds but prefer sponsorship in the form of donations of desired food items, food packaging materials. if you are interested in giving a helping hand, contact us on This email address is being protected from spambots. You need JavaScript enabled to view it.