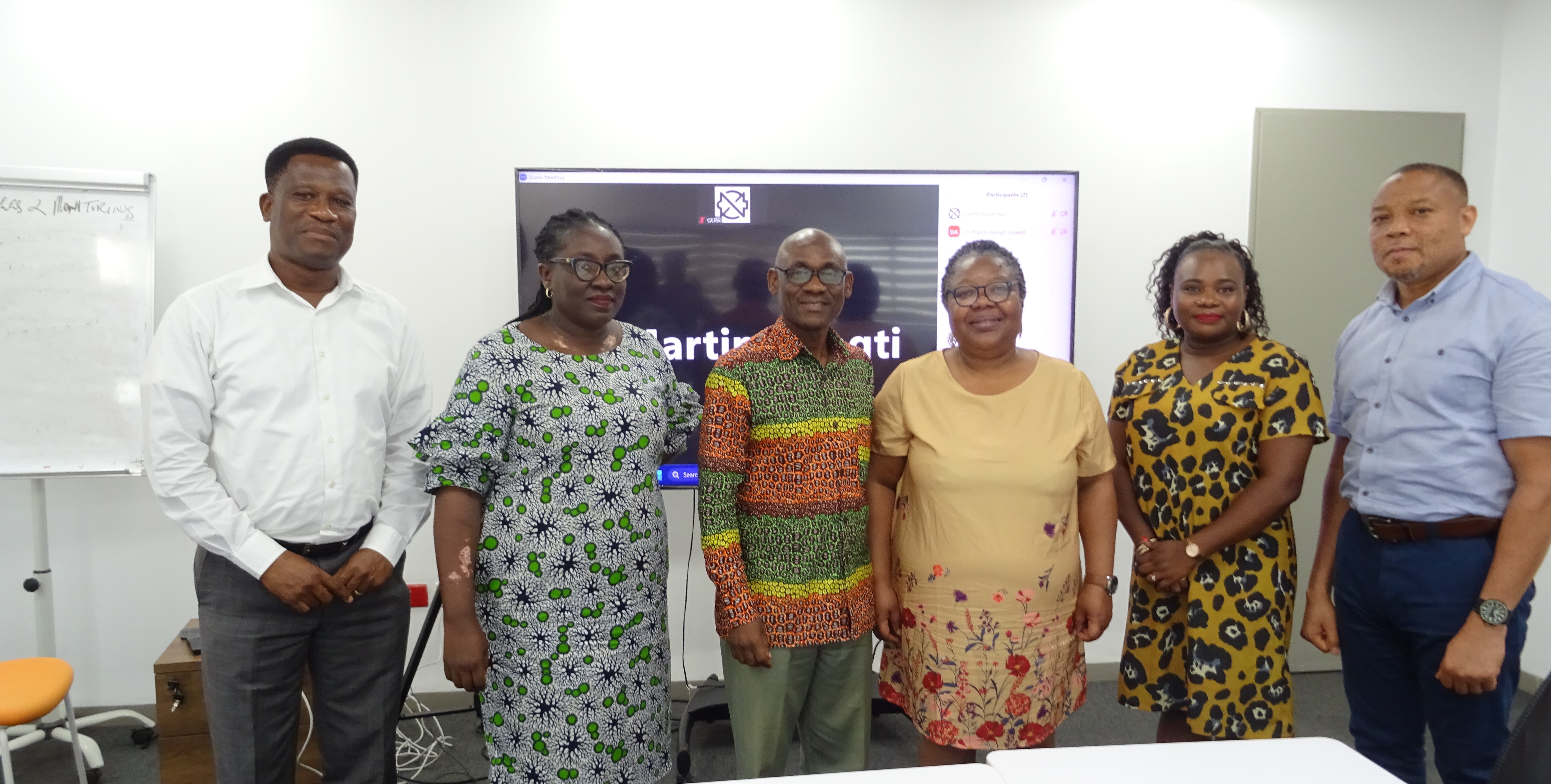 Picture taken at the meeting in Accra between the Food Bridge vzw, GES New Horizon Ltd and the Ghana Export Promotion Council
The Food Bridge vzw in collaboration with Sankaa vzw, GES New Horizon Limited and local partners, were on a study trip to Ghana from 30th March to 11th of April 2023. The aims of this study trip were threefold;
Implementation of new diaspora led initiatives including the Food Heritage Project Ghana
The Accra Youth Innovation and Business Summit (AYIBS23), which is a project co-created by diaspora organizations in Europe and local partners in Ghana
Mapping successful projects in Ghana,implemented or facilitated by African diasporas in Europe
The economic contribution of African Diasporas to the socio-economic development of the continent, has always been part of the migration narrative. Thus African diasporas have an interest and play important roles in the political, economic and socio-cultural development of Africa.
The Food Bridge vzw is one of the many African Diaspora led organizations and companies in Europe, that has development and socio-cultural projects in Africa. Like most organizations, we collaborate with partners in Europe and Africa, to achieve the set goals for the benefit of African communities. The study trip to Ghana was insightful and motivating. We embarked on different activities and actions to discover the available potentials and challenges too.
The first activity during the trip, was the implementation of our Food Heritage project in the lower Manga Krobo area of eastern region of Ghana. This follows the existing project in Nigeria. Initial consultations in Ghana began in 2021, but the project finally started in 2023. The aims of the project are still the same; to safeguard the African indigenous food heritage, promote conservation of endangered or rare food crops and plants, finally facilitate access to premium markets.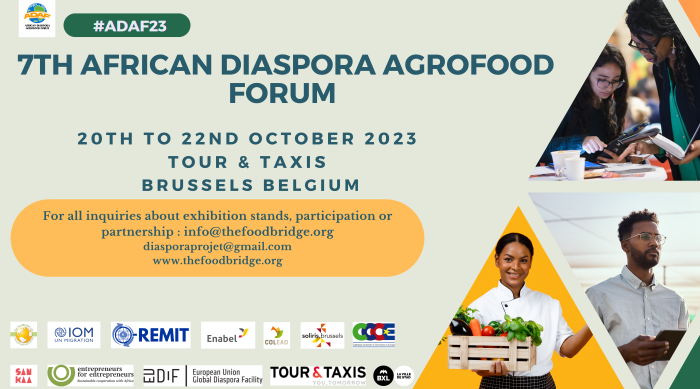 The 7th edition of the African Diaspora Agrofood Forum #ADAF23, will be held from the 20th to 22nd of October 2023,in the historic Gare Maritime building at Tour and Taxi Brussels Belgium.
The theme of this 7th edition is From Local To Global; Strategizing For Growth In Agrofood Entrepreneurship.
The African Diaspora Agrofood Forum is an international forum, dedicated to the promotion of agrofood entrepreneurship in Africa and its diaspora. This is a multi-stakeholder event that offers a platform for beneficial discussions and networking between entrepreneurs, policymakers, industry experts, NGOs, investors and government officials
Participants at the forum will have 3 days to explore food trends, exciting culinary discoveries and inspirational entrepreneurial experiences.
Are you interested in booking a stand, partnerships or sponsorships? Contact This email address is being protected from spambots. You need JavaScript enabled to view it. or This email address is being protected from spambots. You need JavaScript enabled to view it.
The Helping Hand Project
In collaboration with Kwabre Ne Sekyere Belgium,Mfantesman vzw,Voice of Women International, Kente FM and other African organizations, we are organizing "The Helping Hand project",is an action started in 2016, aimed at feeding the homeless in the Brussels area. We are in need of volunteers to help with the cooking, packing and distribution of food to the homeless and needy. We are also still looking for sponsors for this project. We do not accept funds but prefer sponsorship in the form of donations of desired food items, food packaging materials. if you are interested in giving a helping hand, contact us on This email address is being protected from spambots. You need JavaScript enabled to view it.