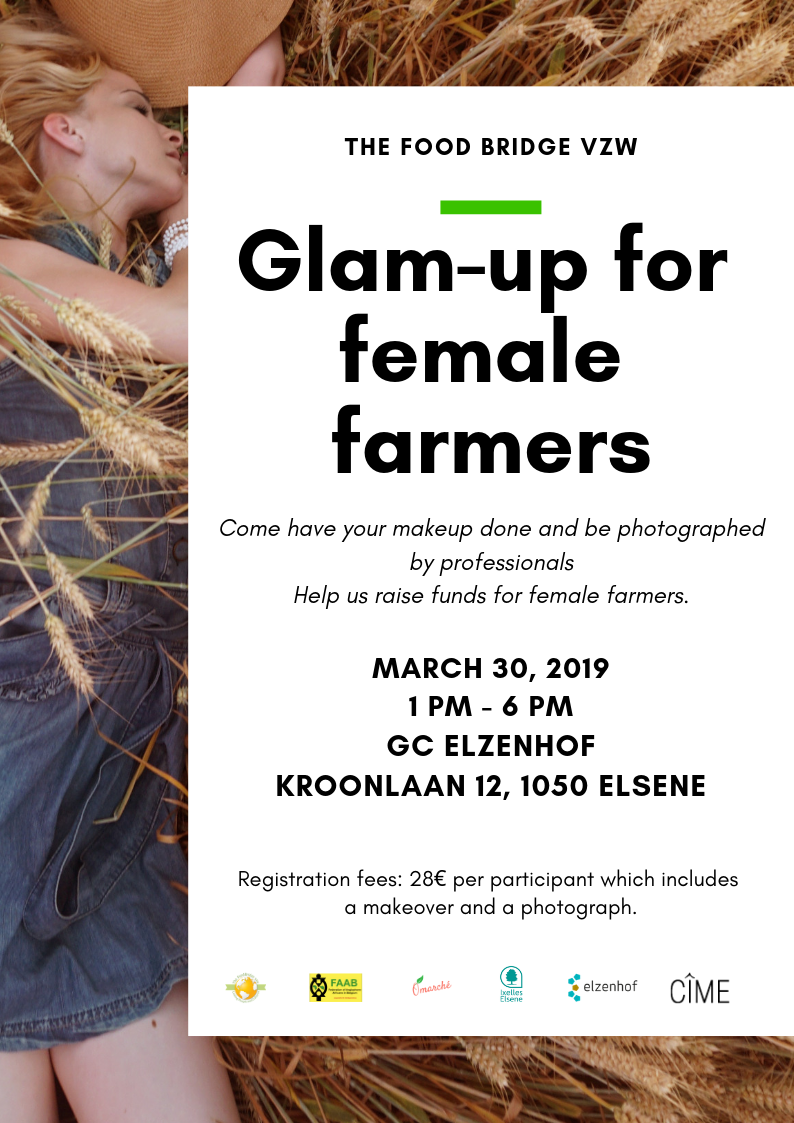 The Food Bridge vzw in collaboration with Gemeente Elsene, FAAB vzw, O'Marche, Single Mothers' Hope Foundation Uganda and with the support of CIME-Skincare, is organizing a Glam up for female farmers event in Brussels.
Event Background:
Many of the products used in the cosmetics industry, are produced from raw materials grown by female farmers. Yet many of the women who work in farms or affiliated sectors especially in the developing world, will never have access to these products or an opportunity to use them.
So we want to engage the global sisterhood who have the opportunity and access to these products, just for a day to glam up for a female farmer. Funds raised at this event will be used to support female farmers organizations and agro food entrepreneurs.
Content:
Our expert volunteers from the cosmetic and fashion industry will have different stands where they will give make-up or hair make over and advice to participants.
After each makeover, the participant will then be photographed and she will have the picture as a souvenir. If a participant wants more copies or a bigger size of the picture, she will have to pay extra for this.
Target:
This event is open to women of all races and background especially
Women who want to makeup but don't know how to
women who never have time for makeup
women who used to makeup but have lost some of the skills
women looking for a change to their makeup routine
women who can't be seen without their makeup but will support a worthy cause
women who don't see the point of makeup but will try it out for a good cause or just for fun
So in essence, all women
Each participant will pay a registration fee of 28€ (The Food Bridge BE 33 0017 5988 5346 with communication : glamup Brussels ) , which entitles her to a makeover and a photograph.
Register here - https://goo.gl/forms/JMwuWLTQEx3kJA243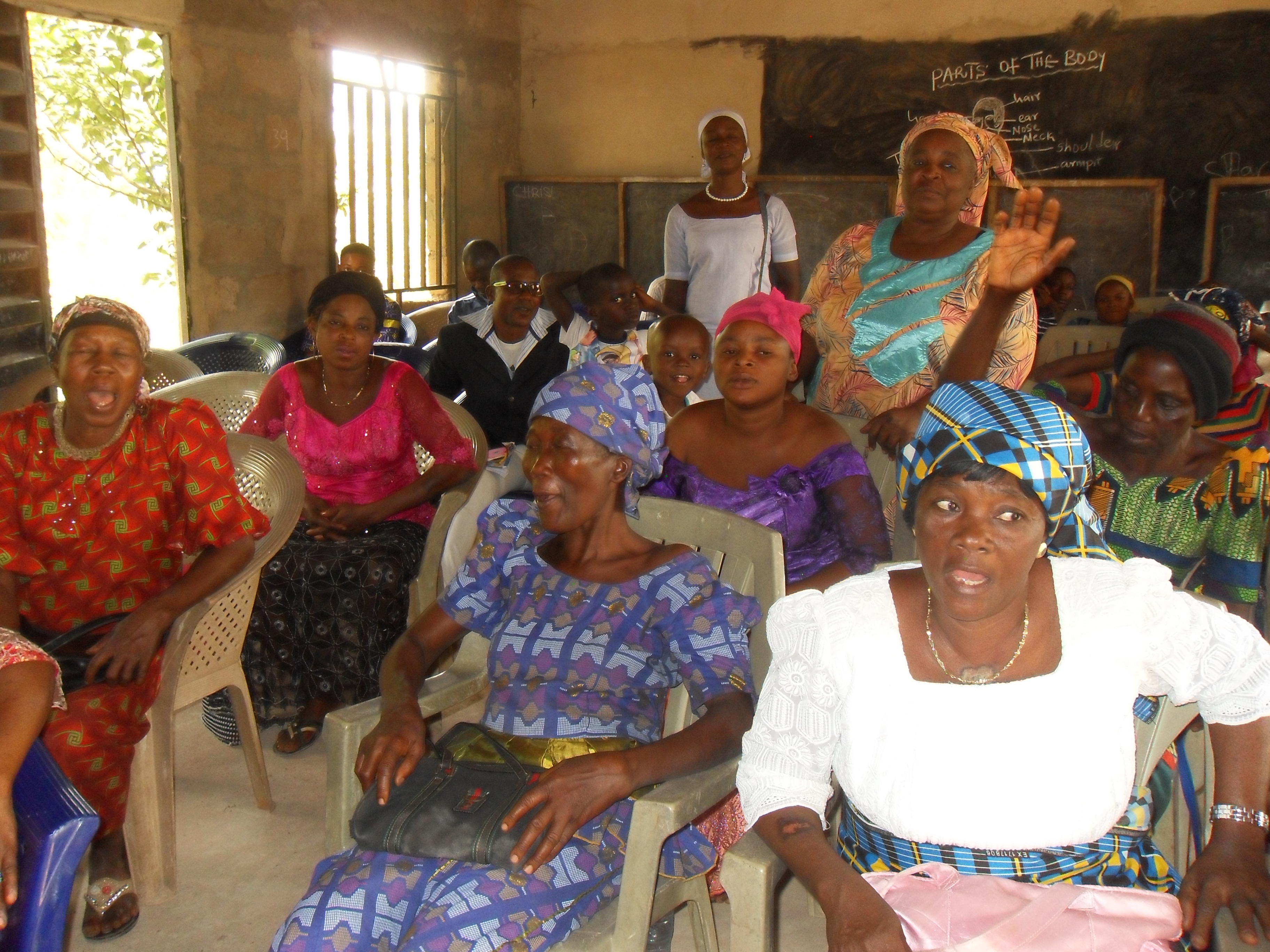 The conservation project of the Network of Indigenous Food Systems, created by the Food Bridge vzw has started in Eastern Nigeria. The aim of this project is to work with local farmers to create a viable circular economy, that supports the growing and marketing of nutritious indigenous crops especially those that are at risk of extinction.
We kicked off the sessions with informative sessions. First learning of the challenges preventing farmers from growing more indigenous crops, we explained to the local farmers the benefits of the project. Not only will they be supported to grow selected indigenous crops in their localities, they will also he assisted to access profitable markets with their products.
The local farmers participation in this project in Ogbaku Agwu local government Area in Enugu State, was facilitated by Canon Levi and Mrs Julie Anyikwa. Through their local knowledge of the farming communities, we were able to also involve Prof Nzelu, who is already working on data collection of indigenous food crops from Eastern Nigeria. She will be the project adviser in the region.
Upcoming Events
There are no up-coming events
The Helping Hand Project
In collaboration with Kwabre Ne Sekyere Belgium,Mfantesman vzw,Voice of Women International, Kente FM and other African organizations, we are organizing "The Helping Hand project",is an action started in 2016, aimed at feeding the homeless in the Brussels area. We are in need of volunteers to help with the cooking, packing and distribution of food to the homeless and needy. We are also still looking for sponsors for this project. We do not accept funds but prefer sponsorship in the form of donations of desired food items, food packaging materials. if you are interested in giving a helping hand, contact us on This email address is being protected from spambots. You need JavaScript enabled to view it.