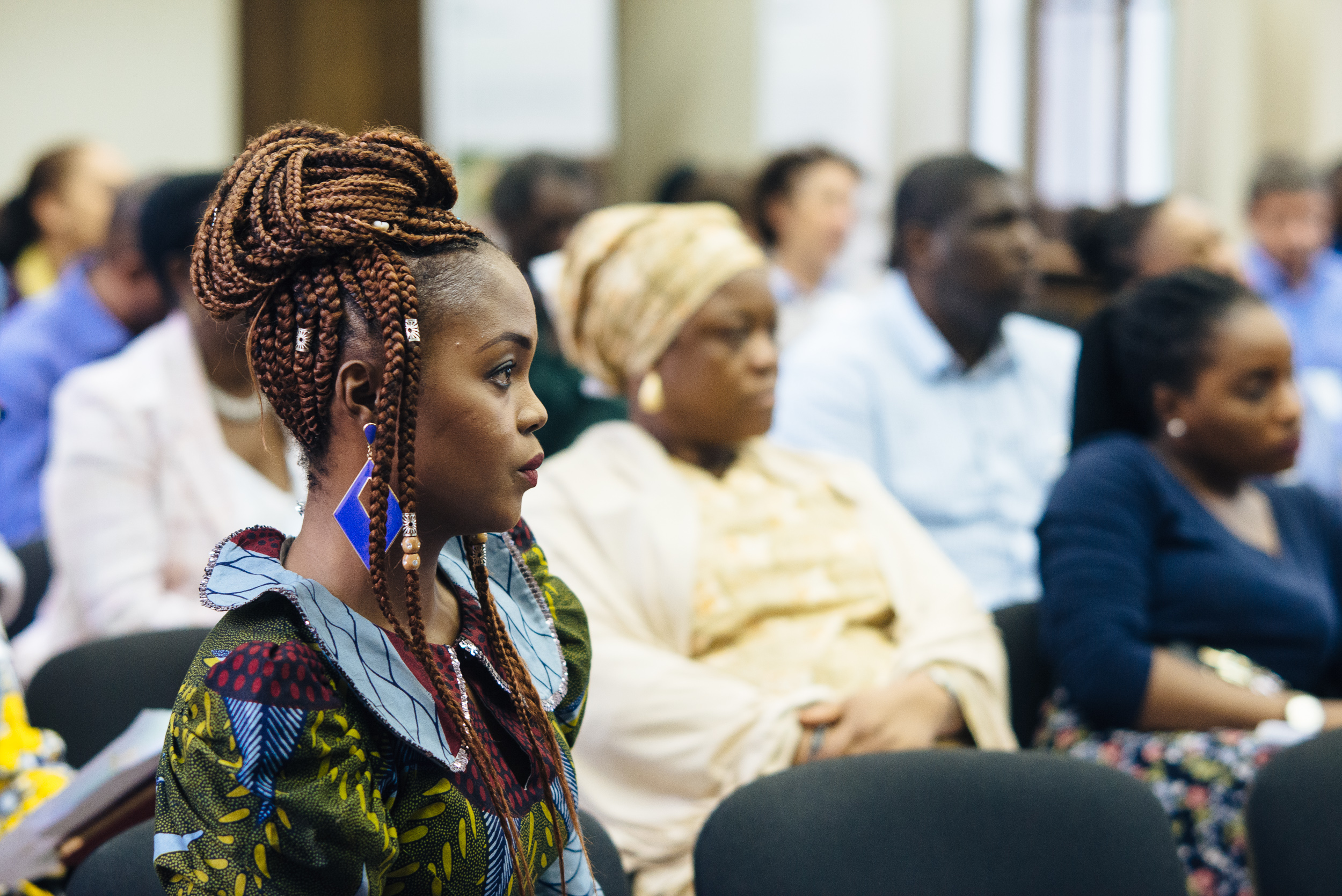 Picture from 2019 African Diaspora Agrofood Forum. photo credit- Photoresk
Held on Friday 17th of April 2020, this e-meeting on the Impact of COVID-19 on African Diaspora Agrofood entrepreneurs focused on 4 main topics;
Will the Covid-19 lockdown affect African Diaspora entrepreneurs more and why
What are the most difficult challenges facing African Diasporas Entrepreneurs now
What support have they been able to get
What support do they need now and moving on from the Covid-19 crisis.
In their opening remarks, the African diaspora agrofood entrepreneurs agreed that, in as much as the covid-19 epidemic will affect all entrepreneurs; it will be harder on African Diaspora Entrepreneurs. This is because their input in the sector is always overlooked in Africa and Europe, hence they are rarely considered during discussion on support for the agrofood sector from either side. This means the entrepreneurs will eventually have to bear the covid-19 financial burden alone.
For these agrofood entrepreneurs, there is much more at stake than just business. Many African diaspora entrepreneurs start projects because they see a need in their communities, which they can help to improve with their resources or skills. Thus as agrofood entrepreneurs they take a step further than the usual remittances, by investing their incomes ( earned working in Europe) in agrofood projects. So with the Covid-19 crisis, although the farms are not bringing in any income the workers are still paid.
Most of the projects utilize social enterprise models, focusing on making positive impacts on the communities. Hence none of the entrepreneurs is willing to lay off their workers. As Mr Steve Ebhota pointed out, a lot of resources have gone into training the workers and if laid off, many of them may not return to farming again. Dr Awung also stated that many of the workers are like family, so she knows their problems, making it difficult for her to sack them. As a result she has to find a means of paying the staff even though she is not working now in Europe too.
Many rural farmers in the communities, rely heavily on the resources of the African Diaspora entrepreneurs such as infrastructure, finance, trainings, materials, access to markets and products. If the Diaspora entrepreneurs are in difficulty, it will have a serious effect on different segments of the communities. This was highlighted by Mrs Nyirabyago, who explained that her mushroom farm collaborates with rural women in the Kivu region of Rwanda; training, providing seeds and access to markets for their businesses. With covid-19 neither her products nor those of the rural farmers it supports, can access the markets. So she worries too that when this is all over, the women will not have the financial ability to start again or the willingness to return to farming.
For most African Diaspora entrepreneurs irrespective of sector, access to investment and financial support is always a challenge.This is a reality for many of the entrepreneurs. Some who managed to get loans in the past, are now worried they may default on their loans due to financial constraints from COVID-19 crisis. In view of the impact of Covid-19 on the agrofood sector, Mrs Zilipa also highlighted the importance of insurance for agrofood entrepreneurs.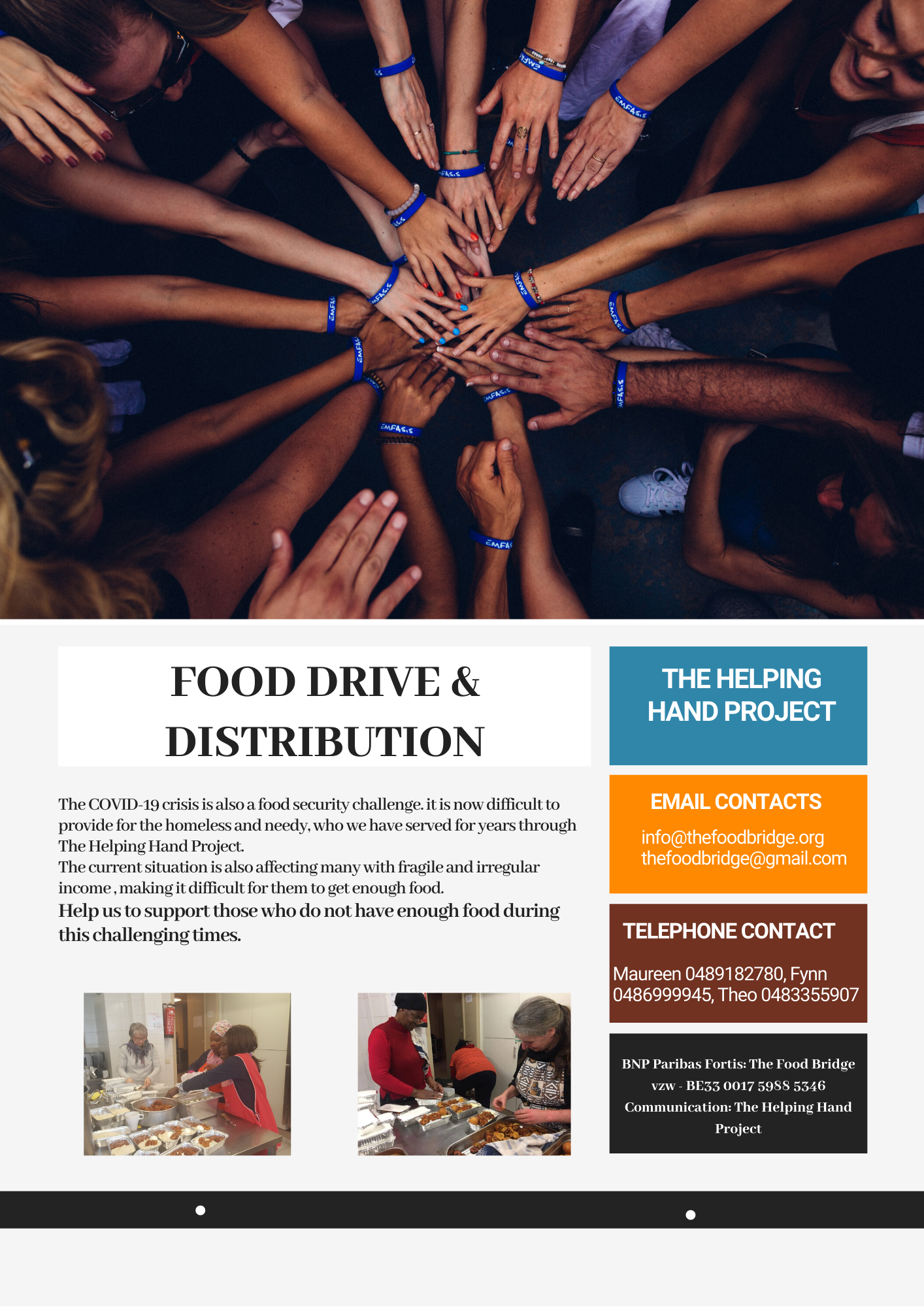 Covid-19 virus crisis has affected people across the globe. One area that this crisis will impact greatly is the food security of the vulnerable people in different countries. Unfortunately hunger is no longer a problem found in the developing world because many in developed countries even when they work, do not have enough food.
Many people who are homeless depend on projects such as our Helping Hand project for food donations. With this crisis , many organizations such as ours are not able to provide the necessary support because the centres where the kitchens we use are located have also been closed. However, we have to look for other alternatives, not just to support the homeless but also those whose food security will be threatened by this Covid-19 crisis.
We are organizing a food drive to help us support those who need help now. Interested people can make a donation of raw food items or make a donation via our bank account for the use of the helping hand food drive. More details are in the flyer above.
Upcoming Events
There are no up-coming events
The Helping Hand Project
In collaboration with Kwabre Ne Sekyere Belgium,Mfantesman vzw,Voice of Women International, Kente FM and other African organizations, we are organizing "The Helping Hand project",is an action started in 2016, aimed at feeding the homeless in the Brussels area. We are in need of volunteers to help with the cooking, packing and distribution of food to the homeless and needy. We are also still looking for sponsors for this project. We do not accept funds but prefer sponsorship in the form of donations of desired food items, food packaging materials. if you are interested in giving a helping hand, contact us on This email address is being protected from spambots. You need JavaScript enabled to view it.