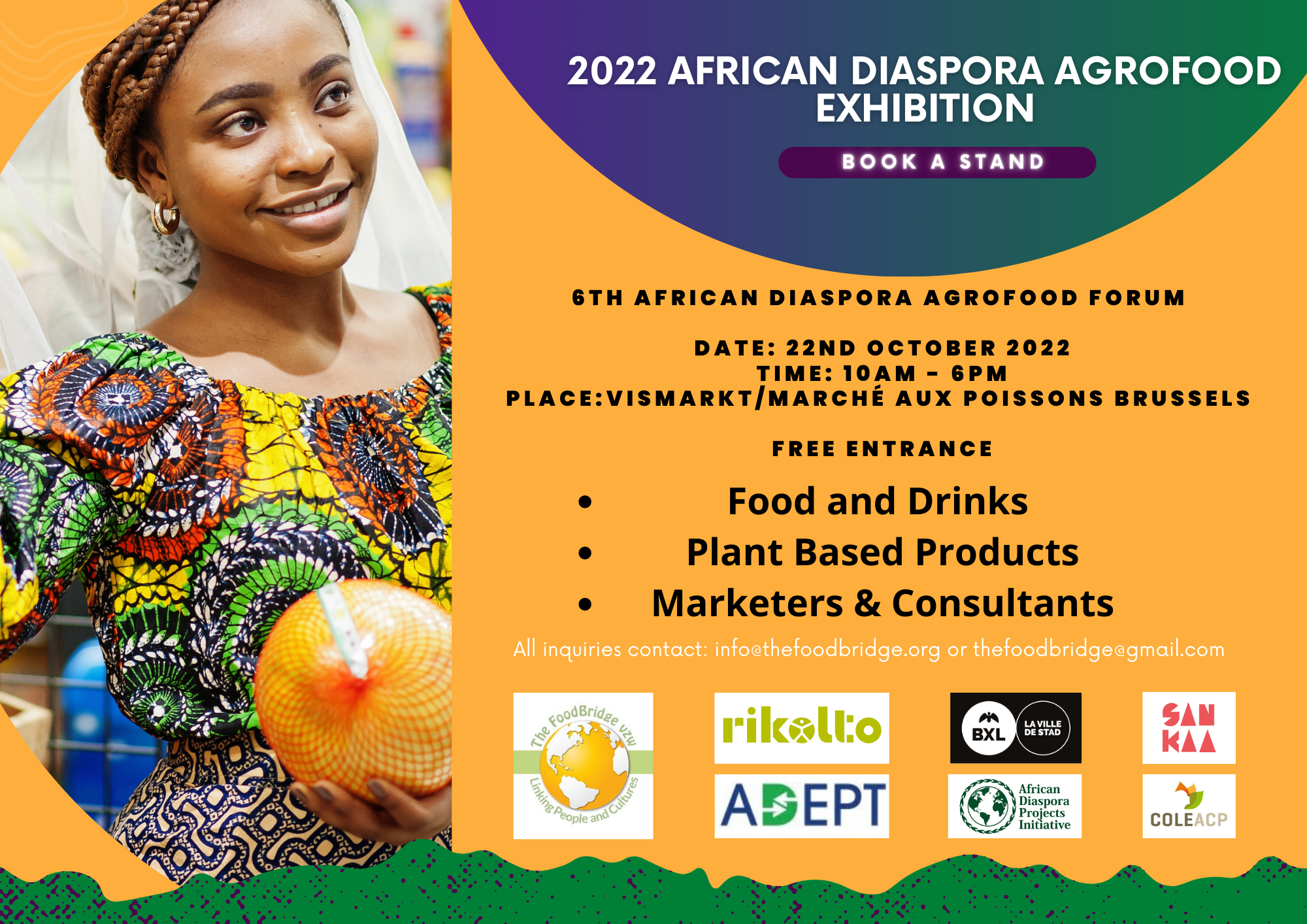 The Agrofood exhibition is an important segment of the annual African Diaspora Agrofood Forum. This event on the second day of the forum, is open to the public.
African Diaspora entrepreneurs are developing vibrant and successful start-up ecosystems in Africa and Europe.
At the exhibition, you will see and taste their products, hear about their projects and understand better the key roles they play in Africa's development.
African Diasporas do much more than remittance!!!
We also invite interested entrepreneurs, organizations and companies to book a stand, to present their projects and products to members of the public in the centre of Brussels city.
For more information, This email address is being protected from spambots. You need JavaScript enabled to view it.
The Helping Hand Project
In collaboration with Kwabre Ne Sekyere Belgium,Mfantesman vzw,Voice of Women International, Kente FM and other African organizations, we are organizing "The Helping Hand project",is an action started in 2016, aimed at feeding the homeless in the Brussels area. We are in need of volunteers to help with the cooking, packing and distribution of food to the homeless and needy. We are also still looking for sponsors for this project. We do not accept funds but prefer sponsorship in the form of donations of desired food items, food packaging materials. if you are interested in giving a helping hand, contact us on This email address is being protected from spambots. You need JavaScript enabled to view it.