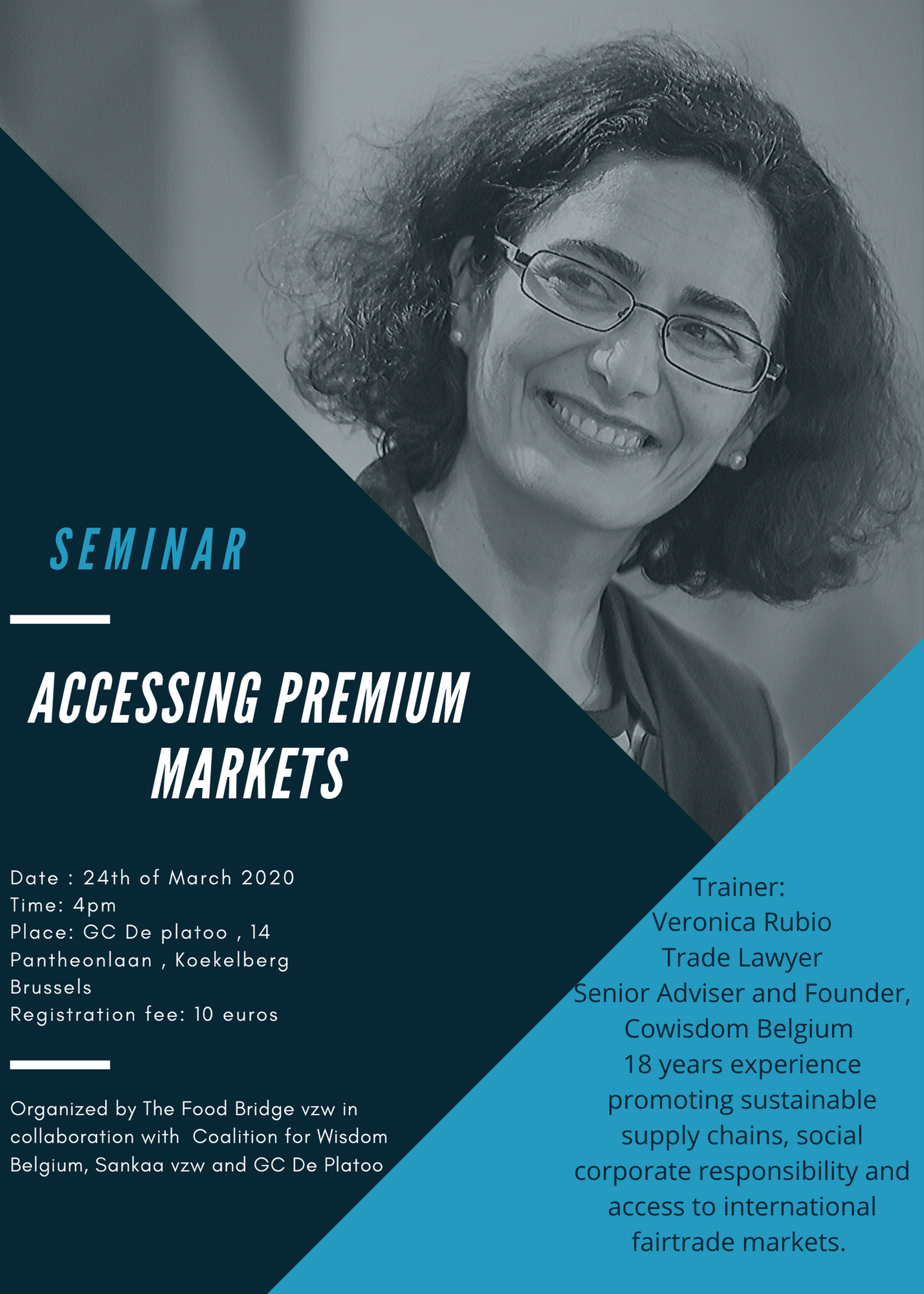 The first in a series of seminars planned for 2020, the aim is to have focused information and trainings relevant to African Diaspora agrofood entrepreneurs. These seminars will be held with a small group of entrepreneurs to enable interactive and indepth discussions during the sessions.
This first seminar on Accessing Premium Markets will be on the 24th of March 2020, by Veronica Rubio, Trade lawyer and Founder Cowisdom Belgium. Ms Rubio has over 18 years experience promoting sustainable supply chains, Corporate social responsibility and access to international fairtrade markets.
For more details contact - This email address is being protected from spambots. You need JavaScript enabled to view it.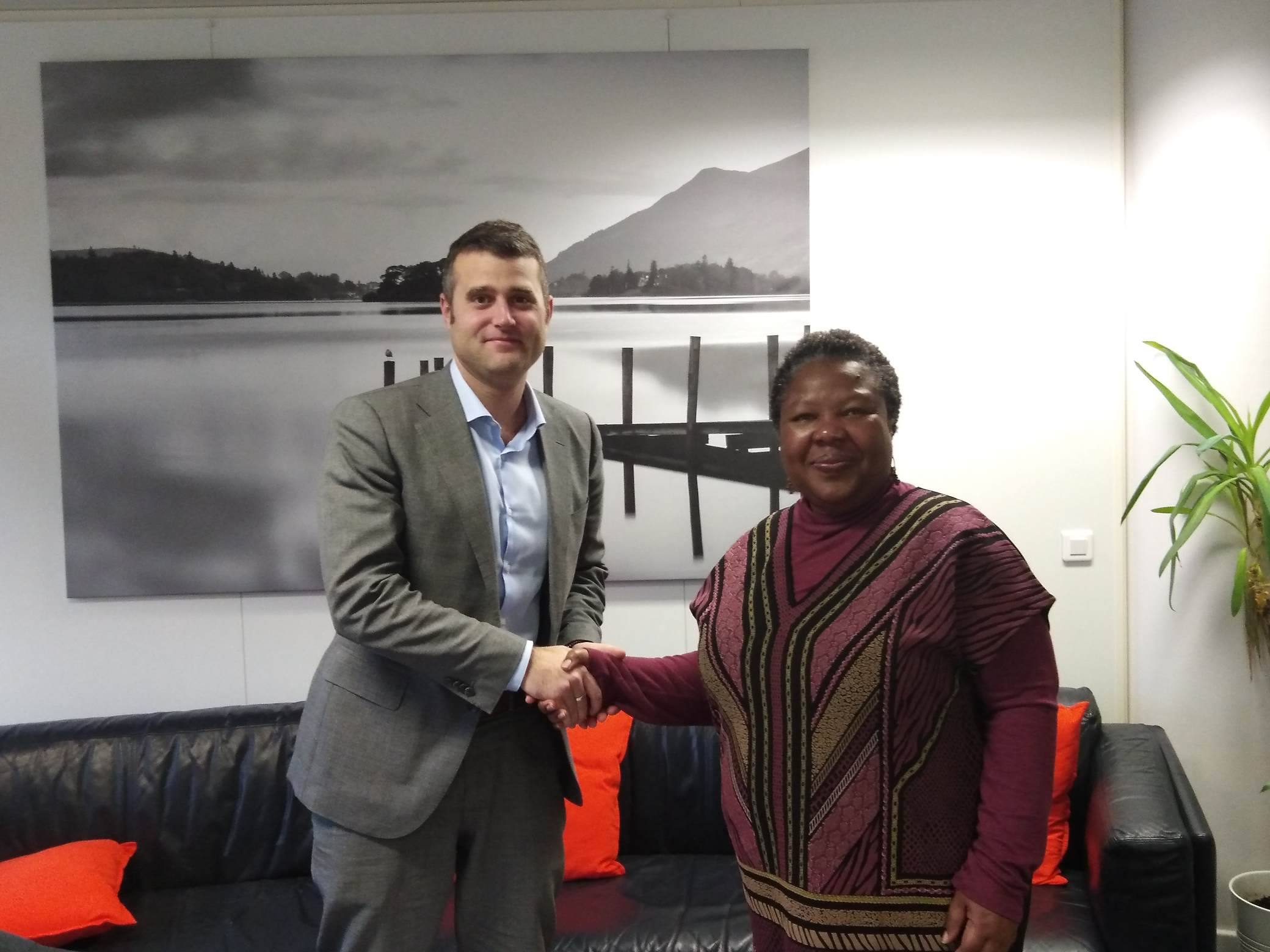 The Food Bridge on the 9th of January 2020 signed MOU with COLEACP; an international organization that supports the development of sustainable and competitive agriculture and agribusiness in the ACP region. Thus leveraging the input of African Diasporas in the development of the African agrofood sector, is an important part of this MOU.
Mr Jeremy Knops, the General Delegate COLEACP and Dr Maureen Duru, Founder The Food Bridge signed the MOU on behalf of their respective organizations. Both parties look forward to a successful partnership.
Upcoming Events
There are no up-coming events
The Helping Hand Project
In collaboration with Kwabre Ne Sekyere Belgium,Mfantesman vzw,Voice of Women International, Kente FM and other African organizations, we are organizing "The Helping Hand project",is an action started in 2016, aimed at feeding the homeless in the Brussels area. We are in need of volunteers to help with the cooking, packing and distribution of food to the homeless and needy. We are also still looking for sponsors for this project. We do not accept funds but prefer sponsorship in the form of donations of desired food items, food packaging materials. if you are interested in giving a helping hand, contact us on This email address is being protected from spambots. You need JavaScript enabled to view it.