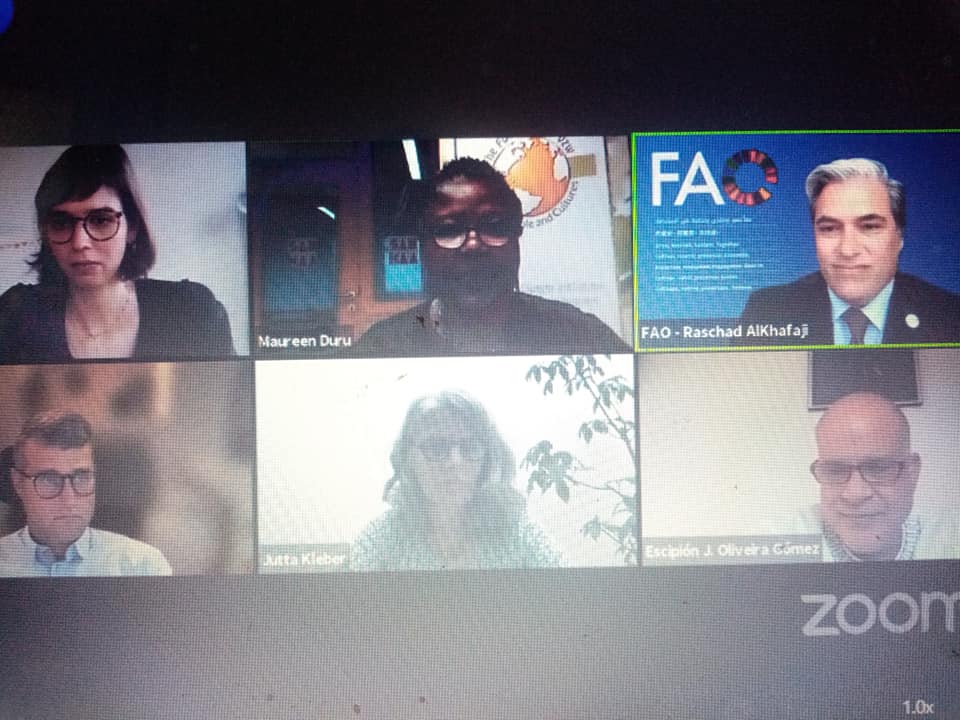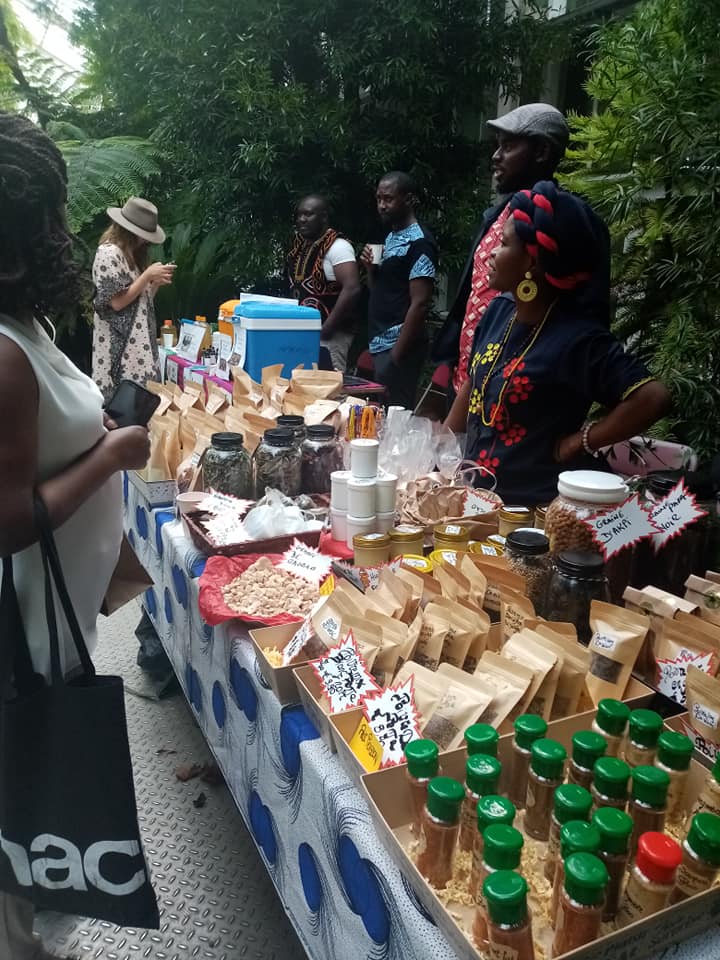 We thank all the partners, speakers, exhibitors and participants who made the 5th African Diaspora Agrofood Forum a success. The event which was excellently moderated by Ms Yentyl Williams,Founder of the ACP Young Professionals Network and an ACP EU Trade reseacher, showed the increasing relevance of African Diasporas in policymaking and transnational economic activities and development. At this virtual event, we had about 130 participants from different countries.
In her welcoming remark Dr Maureen Duru the founder of the Food Bridge vzw, reiterated that there is a role for African Diasporas in the development of Africa, thus there has to be a realignment of strategies to support the growth of African Diaspora agrofood entrepreneurship. Furthermore she also stated the need to explore new ways of linking the remittances of African Diasporas and entrepreneurship for the sustainable development of communities and people in Africa.

Some of the Speakers were Mr Oliveira Gomez, Assistant Secretary General Organisation of African, Caribbean and Pacific States, Mr Jeremy Knops DG Coleacp, Mr Raschad Alkhafaji Director FAO, Mr Maxy Ogbede Minister and head of chancery Nigerian Embassy Belgium, Ms Carine Nsodou Director Adept, Ms Elke Briers of King Baudouin Foundation, African Diaspora entrepreneurs and other experts.
A full report will be published soon. Here are the links for the full recording -
EN : https://www.filemail.com/d/luykawjtihmuwdb
Upcoming Events
There are no up-coming events
The Helping Hand Project
In collaboration with Kwabre Ne Sekyere Belgium,Mfantesman vzw,Voice of Women International, Kente FM and other African organizations, we are organizing "The Helping Hand project",is an action started in 2016, aimed at feeding the homeless in the Brussels area. We are in need of volunteers to help with the cooking, packing and distribution of food to the homeless and needy. We are also still looking for sponsors for this project. We do not accept funds but prefer sponsorship in the form of donations of desired food items, food packaging materials. if you are interested in giving a helping hand, contact us on This email address is being protected from spambots. You need JavaScript enabled to view it.