Once one mentions GM crops, there are strong opinions on either side of the debate, for and against the use of GM crops in our food system. Irrespective of what scientific evidence the proponents of these crops may have as concerning food safety, of great interest is the aggressive marketing of these crops to developing countries. One is given the impression that accepting GM crops, is now associated with the willingness of African countries to tackle food security issues. However, there seems to be no recognition of the difference in the dynamics of different African regions and countries with regard to food security. Ethiopia after years of famine that necessitated continuous international intervention, is presently being showcased as a great example of the benefits of GM crops for Africa. Yet, GM crops impact on the indigenous food system is not mentioned or discussed, neither is there an alternative option given to people, who after experiencing years of extreme hunger because of famine, will accept any offers.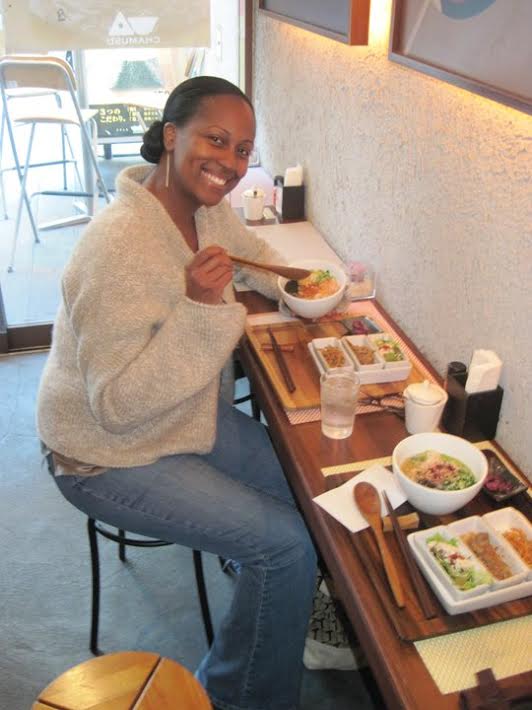 Traditional Japanese food is known as "washoku" in the land of the rising sun. "Wa" translates into peace or harmony and "shoku" means meal. In my 10 plus years of living in Japan I would say that Japanese food in all its forms from modest and nutritious home cooked comfort foods like "tonjiru" (miso soup with pork and root vegetables) to exquisite visual displays of delicious seasonal ingredients like "kaiseki" (equivalent to 3 star rated Michelin cuisines) is about engaging the senses.
It is easy and tempting for most people unfamiliar with Japanese cuisine to reduce it to stereotypical images of sushi and green tea. Some expats who have lived in Japan prefer to show their knowledge of the food culture by fixating on dishes that they don't enjoy pointing out foods that may be considered strange or unappetizing. "Natto" which is fermented beans with a pungent smell and an equally unappealing taste for most who work up the courage to try is one such example.
Upcoming Events
There are no up-coming events
The Helping Hand Project
In collaboration with Kwabre Ne Sekyere Belgium,Mfantesman vzw,Voice of Women International, Kente FM and other African organizations, we are organizing "The Helping Hand project",is an action started in 2016, aimed at feeding the homeless in the Brussels area. We are in need of volunteers to help with the cooking, packing and distribution of food to the homeless and needy. We are also still looking for sponsors for this project. We do not accept funds but prefer sponsorship in the form of donations of desired food items, food packaging materials. if you are interested in giving a helping hand, contact us on This email address is being protected from spambots. You need JavaScript enabled to view it.