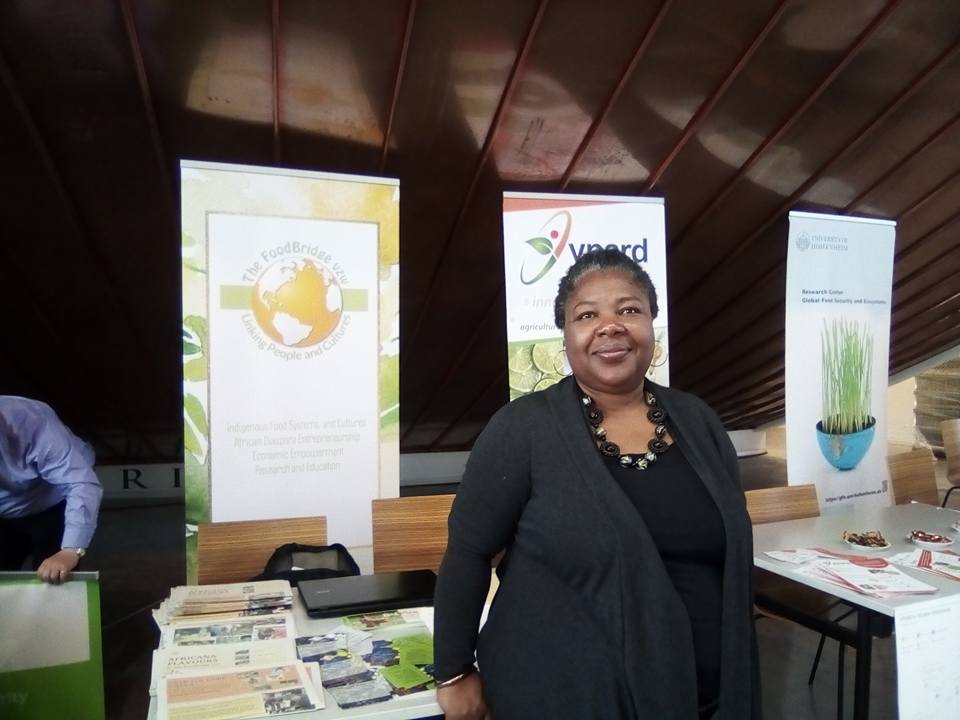 Dr Maureen Duru - Onweni. Founder / Director, The Food Bridge vzw at Tropentag 2018
Across the globe, having an agro food sector that is able to meet the huge demands placed on it, is a top priority for governments, global agencies, researchers, entrepreneurs and actually everyone. Although food is a mundane everyday thing, there are different complexities in the way we produce or eat food. Even what we accept as food is not a simple act. Thus adding to the challenges of getting it from the source of production, to the place of consumption.
The African food system is as complex and diverse as the continent. Despite the resources available globally and efforts already made, the agro food sector in Africa is yet to reach its full potential. The problems are ever evolving and taking new forms, thus new solutions need to be found and partnerships expanded to include all stakeholders in the development of this sector in Africa.
African Diaspora communities are not just dynamic components of the localities where they are situated but also of Africa. This is because migration is not just about those that left but more importantly, it is about those left behind. It is for those left behind, that Diasporas continue to maintain links to Africa using economic, socio cultural, religious and even political mechanisms.
Now African diaspora input in the development of Africa, is much more than just remittance. African Diasporas are important influencers, who can champion social change using resources within their reach –these may be their skills, expertise, finance or contacts. In many instances, African diasporas bear the burden of developing their African communities, more than some of their governments and the global agencies. One would have thought they would by now be a more integrated part of the development dialogue.
The entrepreneurial projects of African Diasporas showcase their dual sense of belonging and global interconnections. African Diasporas straddle two worlds and can showcase the best either side has to offer. Moreover African Diaspora engagement is not just beneficial to Africa but also to Europe. Some of the entrepreneurial projects by African Diasporas are employers of labour in Europe, so they also have an important economic impact, if you factor in the taxes and other financial input they make.
African Diaspora engagement in the agro food sector, can take the fight for food security and economic development to the local level where it matters most. This is because they understand the terrain and what is needed. Bold steps to create viable links between the African Diaspora researchers, entrepreneurs , global agencies and companies are needed now, to create the right synergy for a sustainable African food system.
The Helping Hand Project
In collaboration with Kwabre Ne Sekyere Belgium,Mfantesman vzw,Voice of Women International, Kente FM and other African organizations, we are organizing "The Helping Hand project",is an action started in 2016, aimed at feeding the homeless in the Brussels area. We are in need of volunteers to help with the cooking, packing and distribution of food to the homeless and needy. We are also still looking for sponsors for this project. We do not accept funds but prefer sponsorship in the form of donations of desired food items, food packaging materials. if you are interested in giving a helping hand, contact us on This email address is being protected from spambots. You need JavaScript enabled to view it.