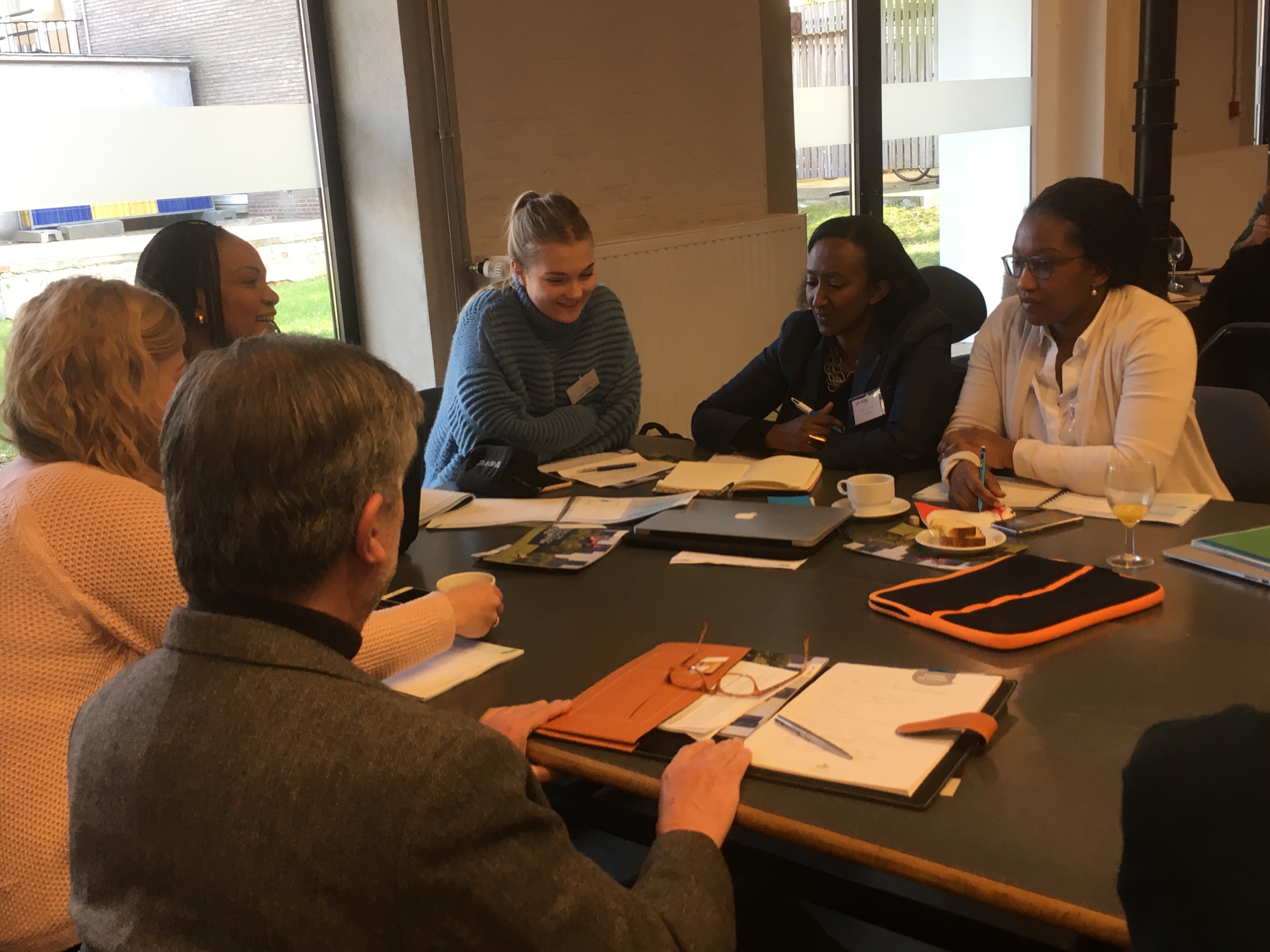 For the African Diaspora Projects Initiative 2018, the eleven entrepreneurs whose projects were selected, had two days of intensive business bootcamp from VITO Belgium at the Thomas More College Mechelen. During the bootcamp, each project's team was also supported by experts from Entrepreneurs for Entrepreneurs Belgium and students of Thomas More College.
This Bootcamp will be followed by three days of coaching. During each session, the participants will also practise their pitch in preparation for the final pitching event before investors on the 24th of April 2018.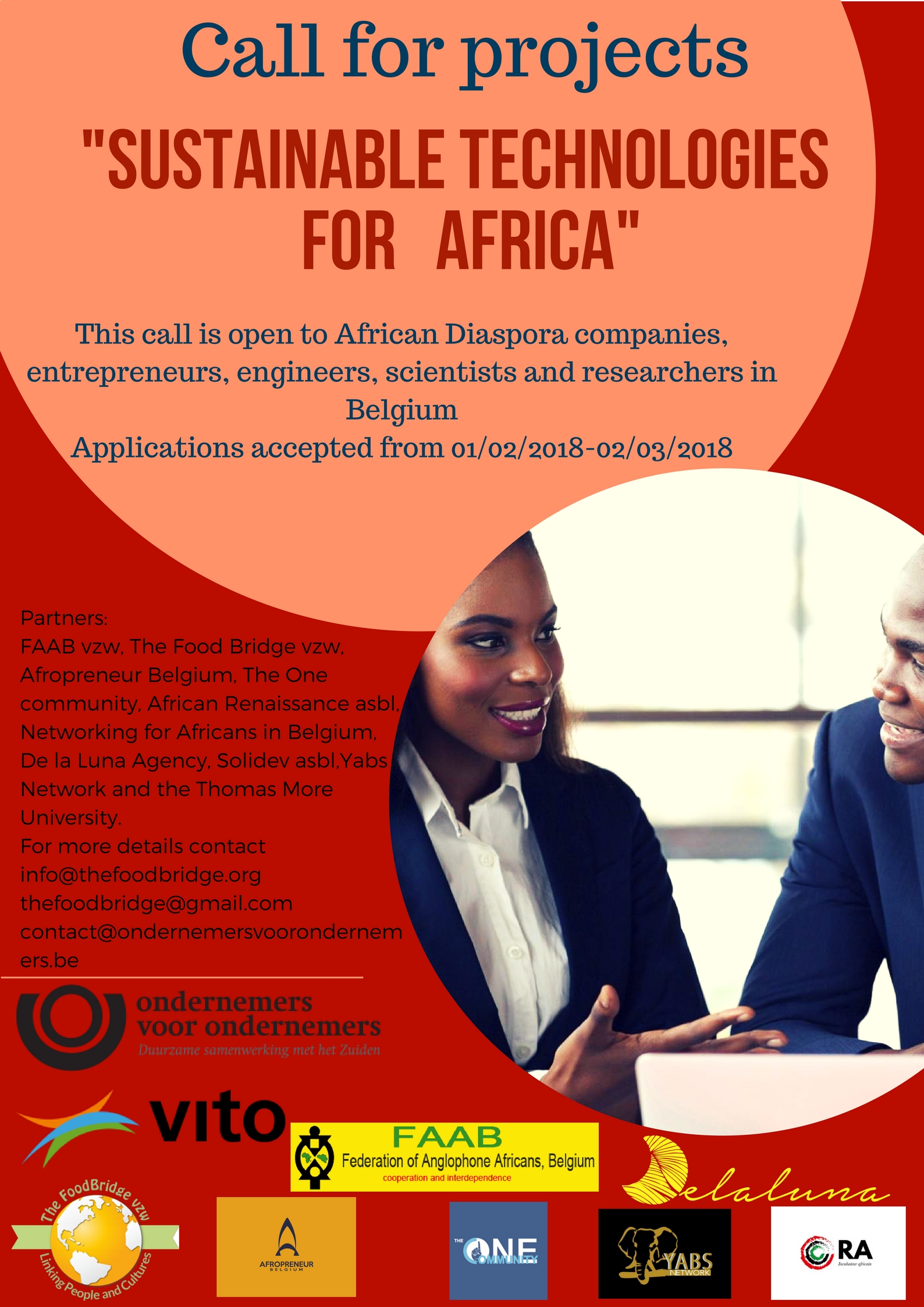 Entrepreneurs for Entrepreneurs vzw(Ondernemers voor ondernemers), The African Diaspora Projects Initiative and the Vlaamse Instelling voor Technologisch Onderzoek (VITO) is launching a new call for projects with the theme "Sustainable Technologies for Africa". Applications can be submitted from the 1st of February to the 2nd of March 2018.
This initiative is with the support of our partners from the African Diaspora in Belgium including FAAB vzw, The Food Bridge vzw, Afropreneur Belgium, The One community, African Renaissance asbl, Networking for Africans in Belgium, De la Luna Agency, The One Community, Solidev asbl, Yabs Network and the Thomas More University.
Companies, aspiring entrepreneurs, engineers and scientists from the African diaspora with great ideas for a sustainable economy can participate in this "Sustainable Technologies for Africa" call for project. With the SusTech4Africa competition, VITO, the African Diaspora Projects Initiative and Entrepreneurs for Entrepreneurs will accelerate the founding and growth of cleantech industry in African Countries, by connecting local African and Belgian cleantech companies. This call for project is open to all sectors, however you need to state clearly how your project fits the theme "Sustainable Technologies for Africa".
The Helping Hand Project
In collaboration with Kwabre Ne Sekyere Belgium,Mfantesman vzw,Voice of Women International, Kente FM and other African organizations, we are organizing "The Helping Hand project",is an action started in 2016, aimed at feeding the homeless in the Brussels area. We are in need of volunteers to help with the cooking, packing and distribution of food to the homeless and needy. We are also still looking for sponsors for this project. We do not accept funds but prefer sponsorship in the form of donations of desired food items, food packaging materials. if you are interested in giving a helping hand, contact us on This email address is being protected from spambots. You need JavaScript enabled to view it.