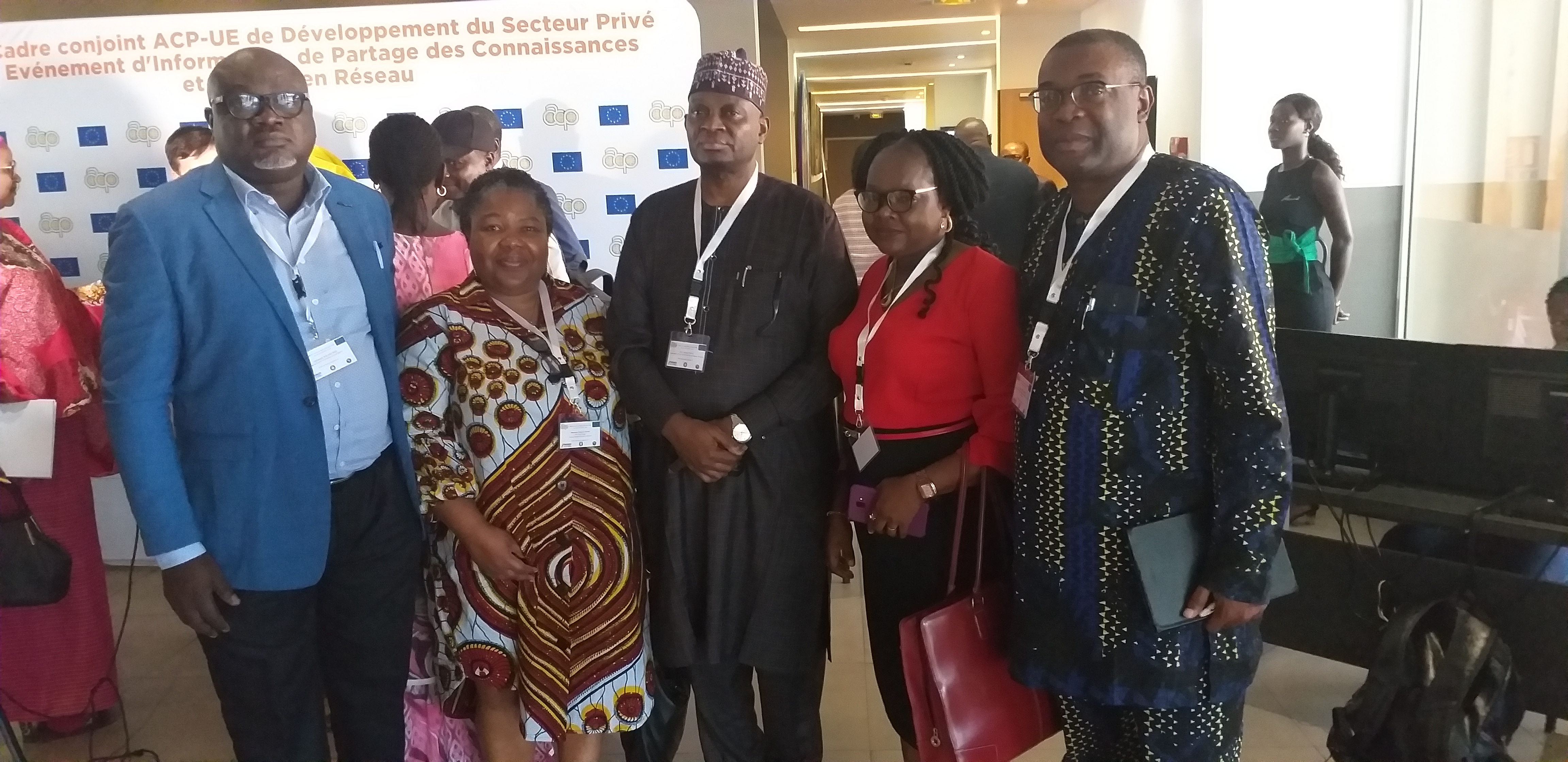 1st day of the event. From left Mr Folorunsho, Director Nigeria export promotion council, Dr Maureen Duru of The Food Bridge, His Excellency Ambassador Inusa of Nigerian Embassy Belgium, Mrs Udo-Udofia, Director Nigeria investment promotion council and Mr Ade-Onojobi, a Director of Manufacturers association of Nigeria.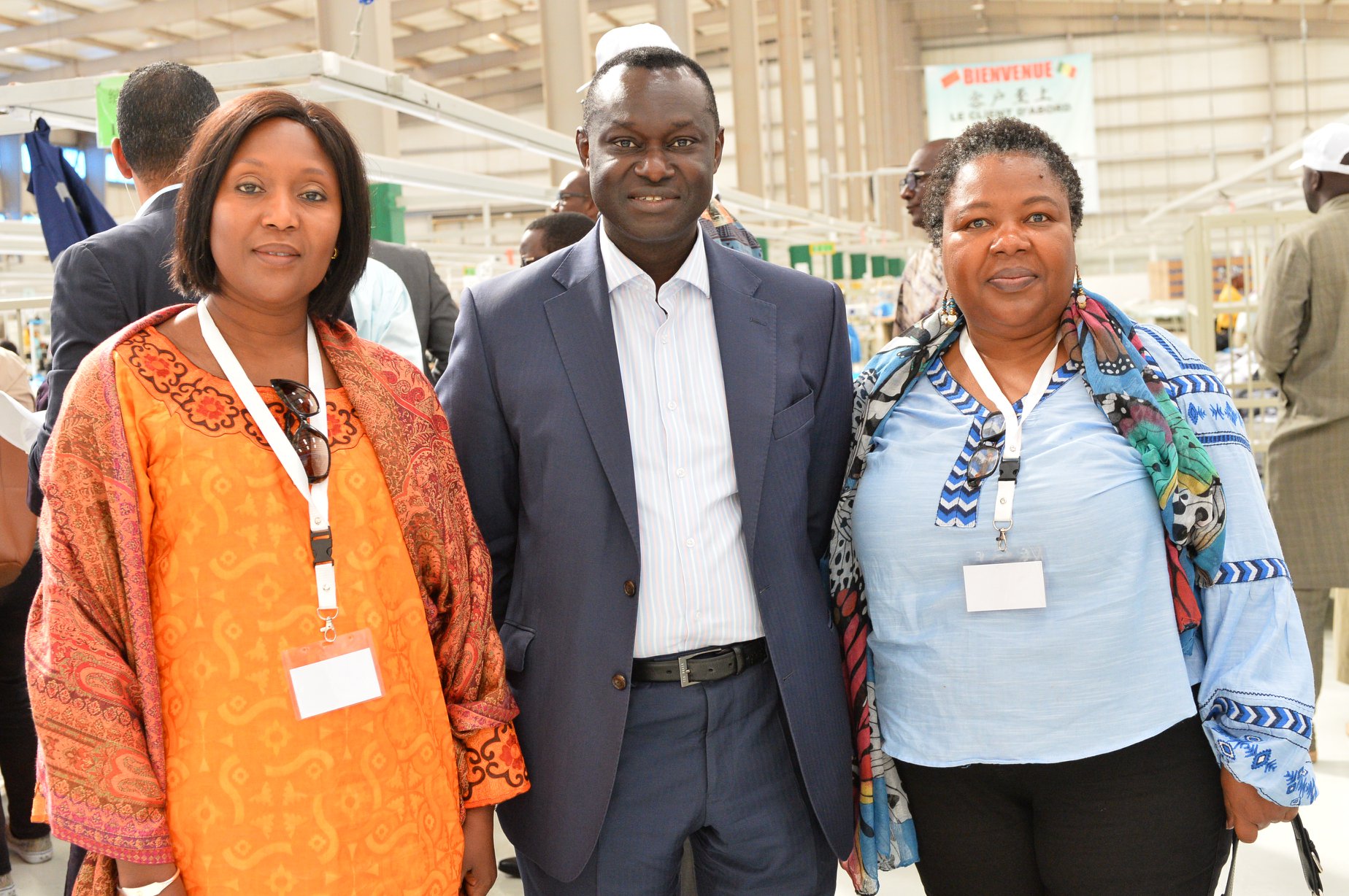 2nd day of event . From Left , Her Excellency Mrs Teneng Mba Jaiteh, the Gambian Ambassador to Belgium, Prof Gibril Faal , Director GK Partners and visiting professor LSE with Dr Maureen Duru of The Food Bridge vzw.
The Founder of the Food Bridge vzw Dr Maureen Duru, was one of the discussants on the Thematic Session 3 - Developing Agro-industries and intra-African Trade in Agricultural Products, at the ACP- EU event in Dakar Senegal held from the 6th to the 8th of November 2019. This ACP-EU PSD Information, Knowledge Sharing and Networking event focused on the development of the private sector. In her contribution, Dr Duru highlighted the relevance of African Diaspora Entrepreneurs in the development of Africa and the need for policy makers, funders and governments to involve them in their plans.
During his speech at the closing event, the Gambian honourable minister of finance His Excellency Mr Mambury Njie, also emphasised the need to involve African Diaspora in the development plans of African countries. According to him, the African diasporas have the skills and expertise needed in the continent. Participants at the event included diplomats, policy makers, representations of trade unions and many entrepreneurs.
Upcoming Events
There are no up-coming events
The Helping Hand Project
In collaboration with Kwabre Ne Sekyere Belgium,Mfantesman vzw,Voice of Women International, Kente FM and other African organizations, we are organizing "The Helping Hand project",is an action started in 2016, aimed at feeding the homeless in the Brussels area. We are in need of volunteers to help with the cooking, packing and distribution of food to the homeless and needy. We are also still looking for sponsors for this project. We do not accept funds but prefer sponsorship in the form of donations of desired food items, food packaging materials. if you are interested in giving a helping hand, contact us on This email address is being protected from spambots. You need JavaScript enabled to view it.