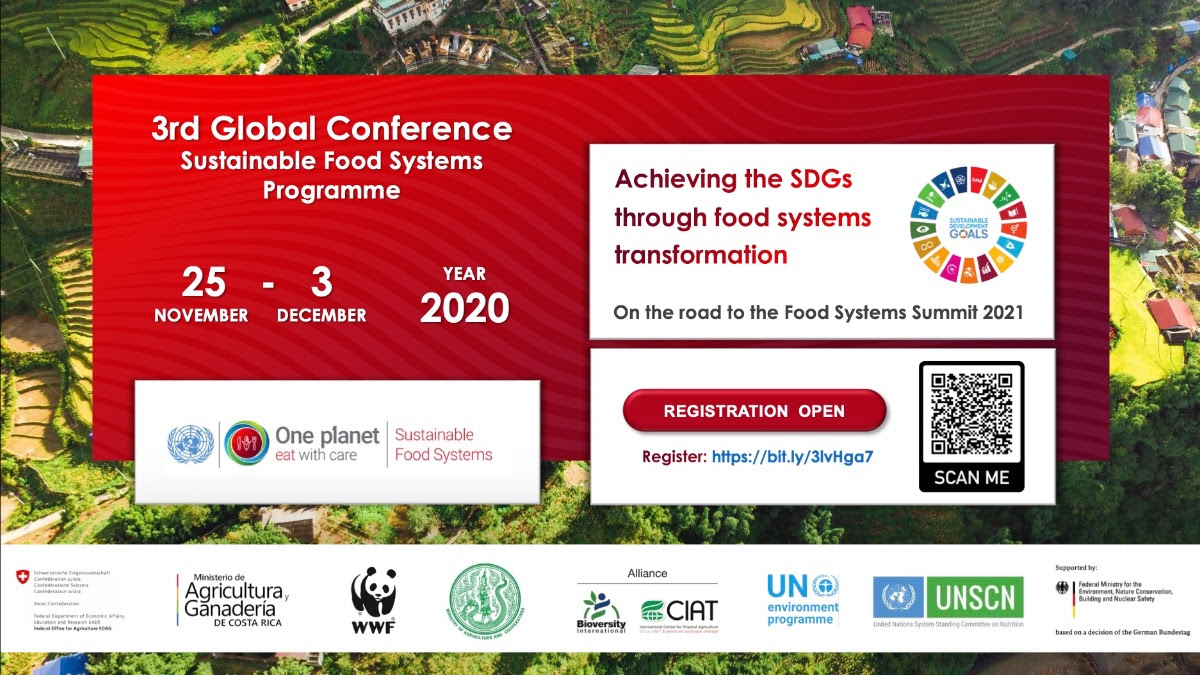 The 3rd Global Conference of the UN One Planet Network's Sustainable Food Systems (SFS) Programme will be from 25 November to 3 December 2020. The theme for this virtual edition is "Achieving the SDGs through Food Systems Transformation - On the Road to the Food Systems Summit in 2021". The aim of this conference is to contribute to the UN 2021 Food Systems Summit (FSS21). The conference is open to all stakeholders including thought leaders, policymakers, donors and food system actors.

The objectives of the Conference are:
Strengthen a common vision around inclusive multi-stakeholder collaboration as a pathway to achieve the profound transformation that our food systems require;
Provide a platform for structured discussion around the science underlying global efforts to characterize and assess progress towards more sustainable food systems;
Raise the political importance of sustainable food systems among public and private sector leaders.
Registration link: https://www.eventbrite.com/e/3rd-global-conference-of-the-sustainable-food-systems-programme-registration-125327067633
For more details see: https://www.oneplanetnetwork.org/sustainable-food-systems/3rd-global-conference-sfs-programme
SNV in Ghana is organising a 3-day Virtual GrEEn Investment Forum, as part of its Boosting Green Employment and Enterprise Opportunities in Ghana (GrEEn) project, funded by the European Union.
Theme: Boosting economic opportunities in the green and circular economy
Date: Tuesday, 26 January 2021 – Thursday, 28 January 2021
Time: Daily, 10:00am – 1:00pm GMT
The target audience for this event includes
Investors
Public and private sector institutions
Banks and financial institutions
Diaspora and diaspora networks
Green and circular economy-focused start-ups and entrepreneurs from the Ashanti and Western regions in Ghana and across the world. For more information: https://snv.org/update/2021-virtual-green-investment-forum
The Centre for Management Technology's first webinar series on 'Building Smallholder Capacities in Africa' will be held on the 26th of November 2020. This webinar sponsored by Olam is will focus on enabling farmers access to finance, quality agri inputs, technologies and end markets. For more details see- https://www.cmtevents.com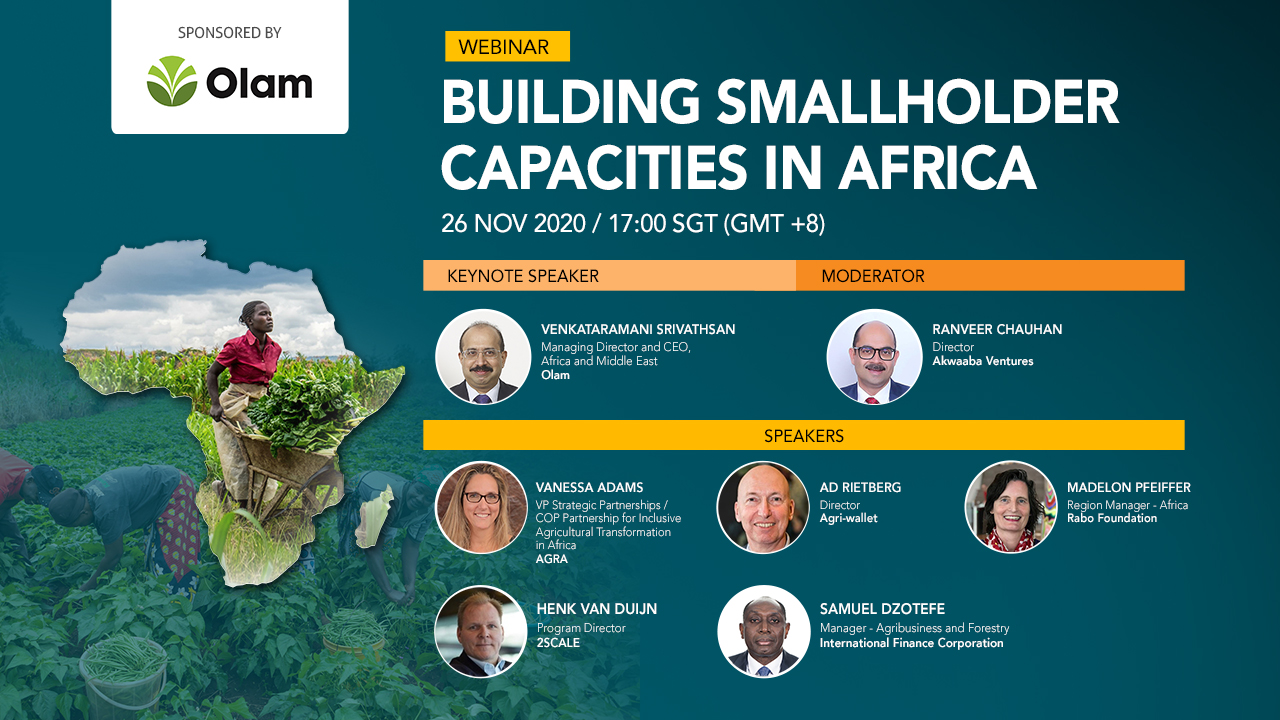 The 26th edition of the annual conference of the Agricultural Extension Society of Nigeria, will be from Monday the 26th of April to Friday the 30th of April 2021 at the University of Agriculture Abeokuta Nigeria. The theme for the conference is 'Redefining Agricultural Extension Practice to cope with Emergencies. The call for papers for this conference is now open. Interested speakers have until the 29th of January to submit their papers to This email address is being protected from spambots. You need JavaScript enabled to view it. or for more details contact - Prof Kola Adebayo (08034046873).
The Fit4Food2030 final conference will be held from the 24th and 25th of November 2020. This virtual conference. The conference will have two main themes; the first will be "Understanding food system transformation" which focuses on describing food system transformation and the second is "Engaging stakeholders for food system transformation" which will emphasize hands on information, learnings, and tools for engaging with stakeholders. For more details see- https://fit4food2030.eu/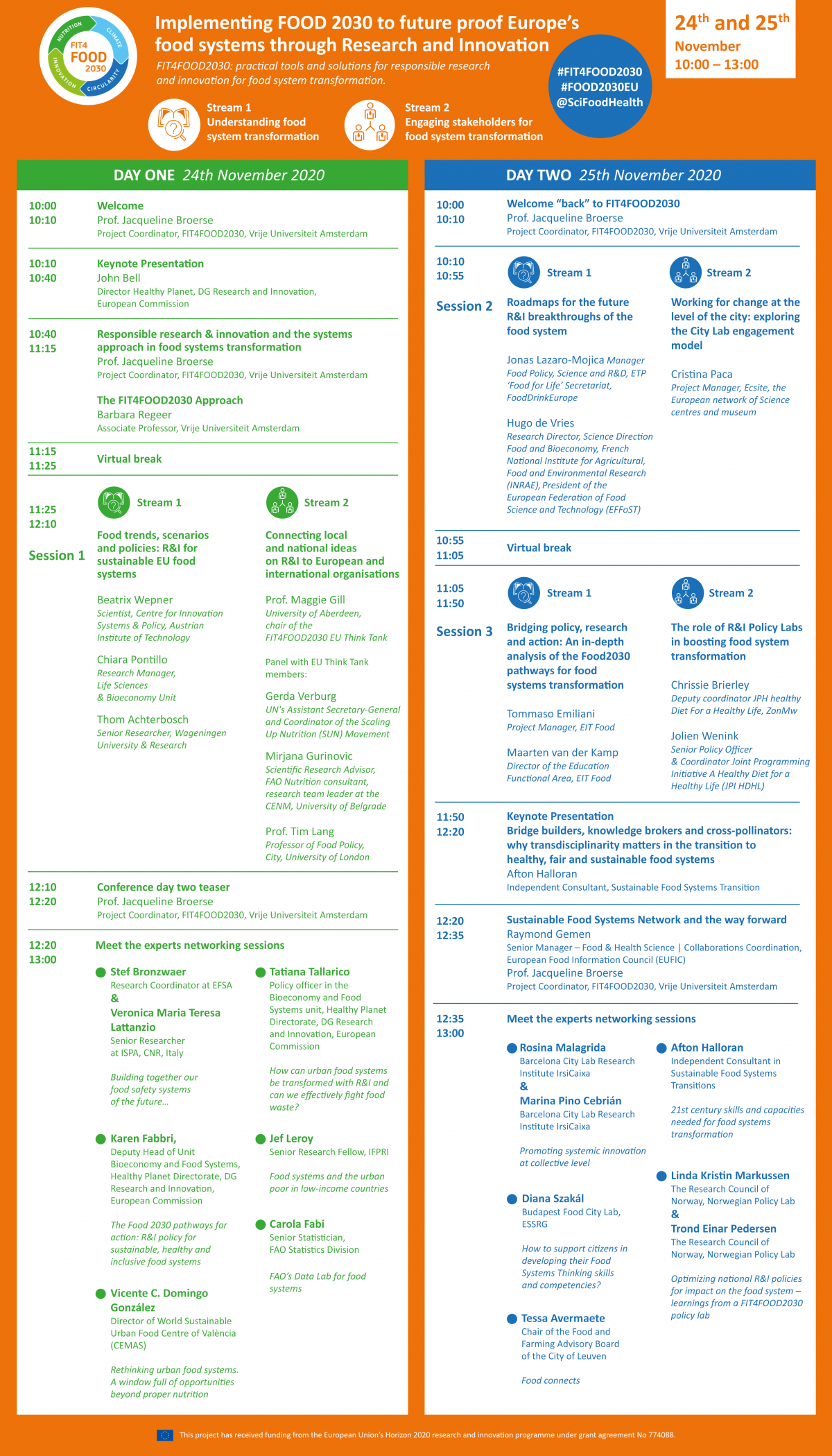 You can still register for the webinar by the Small holders Innovation Accelerator on 16th of December 2020 at 2.30pm. This webinar will launch the initial findings of the Innovation Accelerator's action research explored different supply chains, including cotton, fruit and vegetables, dairy, coffee, soya, palm and maize.
During this 90-minute webinar, the project lead, Dr Peter Stanbury will lay out the conclusions of the research to date, questions which have emerged, and the practical next steps. A panel of working group members will then explore some of the key issues in more detail.
For more details and registration- https://register.gotowebinar.com/register/8412824570858451724
The Virtual Agrofood & Plastprintpack Africa will be held from the 23rd to the 26th of November 2020. Organized by the German Fair trade Messe and its African partners, this event brings together stakeholders in the agrofood sector and the packaging industry. The event already has more than 1500 registered participants from 81 countries and exhibitors from 17 countries. There will also be 88 speakers in 58 panel sessions. For more details see -https://www.virtual-africa.net/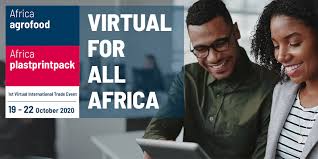 Join AGRF and CTA on 8th December 2020 at 2 pm for an online event focusing on building alliances to scale-up youth digital agtech entrepreneurship in Africa. The event highlight the importance of collaborations in scaling up digital agriculture and also be a call to stakeholders to come together to support digital agriculture entrepreneurship to scale up AgriHack and support youth.
For registration - https://register.gotowebinar.com/register/4231698509726859534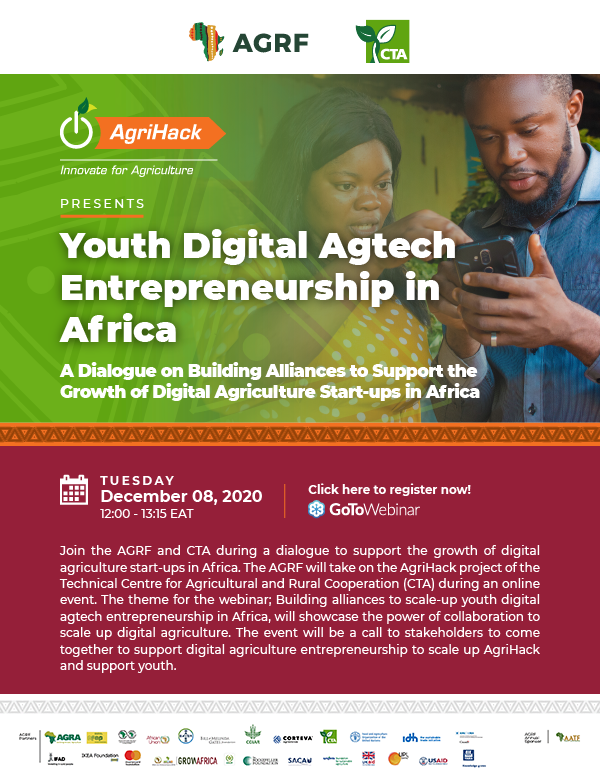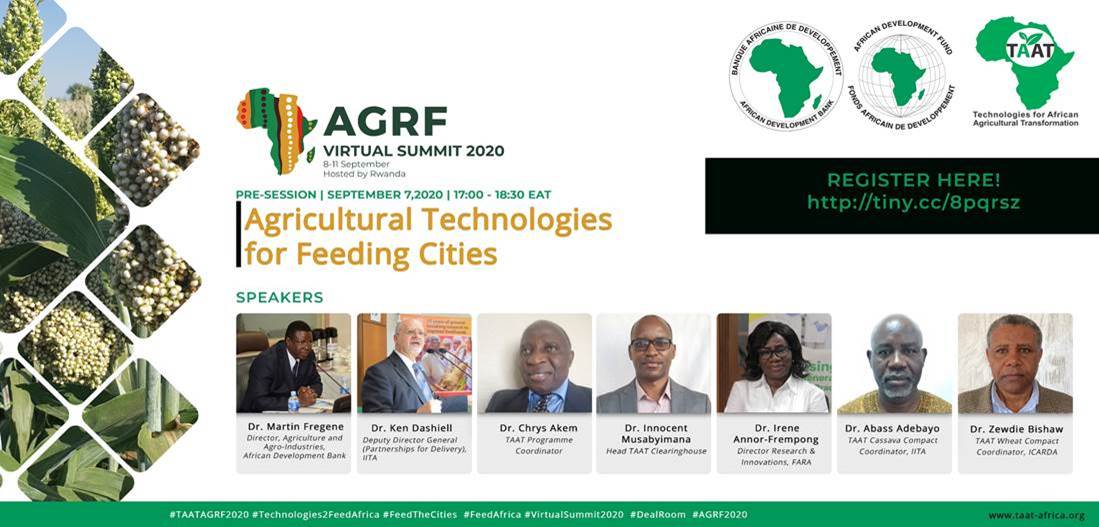 The 10th annual summit of the African Green Revolution Forum (AGRF) will be held virtually from the 8th to the 11th of September 2020. The event will be co-hosted by the Government of Rwanda and the AGRF Partners Group.
AGRF is the leading forum for African agriculture and brings together stakeholders in the agricultural sector to take practical actions and share lessons that will move African agriculture forward. In attendance will be ;
Current and Former Heads of State and Government
Agriculture and Finance Ministers
Central Bank Governors
Top and emerging private sector industry
Representatives of farmer organizations
Eminent leaders of global and regional development institutions
Key non-governmental implementing partners
To REGISTER FOR AGRF CLICK HERE: https://agrf.summit.tc/catalog/course/agrf-virtual-summit-2020