We are happy to announce that Entrepreneurs for Entrepreneurs, our partners for the African projects initiative have started the process of helping some of the African entrepreneurs selected at the event. Dr Suzanne Awung of The Forgotten Green Heroes has submitted her business plan for an agro -food project in Cameroon and is working with the staff of Entrepreneurs for Entrepreneurs to make this project a reality. Ms Zilipa of Solidev's coffee and mushroom projects in Rwanda were also selected and we will keep you updated as these projects progress.
More projects from this initiative are billed to get support from Entrepreneurs for Entrepreneurs, those selected will be informed in the near future.
The Food Bridge vzw is meeting on the 3rd of May 2017 at GC De Platoo Brussels with heads of African Diaspora organizations with projects in the agro-food sector. This is in preparation for an initiative by The Food Bridge to help agro-food projects access social funds. On the 1st of June 2017, there will be an opportunity for entrepreneurs with projects in the global south to present these to experts using a speed dating approach. Selected projects will be supported with business plan, market research and finally funds. We will post more details later.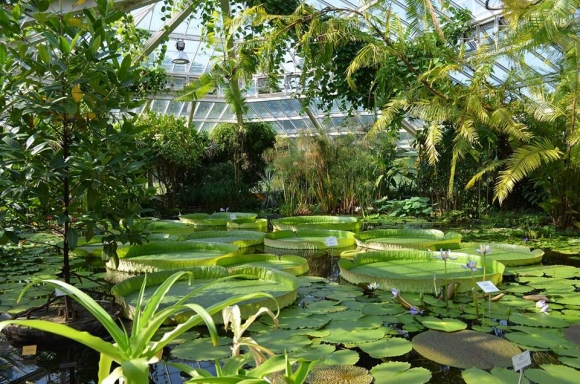 The Food Bridge vzw is partnering with the National Botanical Garden Meise Belgium, for a new project "My Food-Your Food". This is part of a Horizon 2030 project with 19 other Botanical Gardens called the BigPicnic, with activities througout the year.
My Food-Your Food project invites people from different nations to exchange experiences and knowledge about food that is typical of their culture. We use a visit to the Mabundu Glasshouse of the Botanic Garden's edible and useful tropical food plants as a stimulating context for this exchange;highlighting also the relevance of the plants to food security. Groups will also cook and eat together, meals prepared with food plants that can be found in the garden. Our first session will be with African and central American associations. if you will like to be part of this project, contact us at This email address is being protected from spambots. You need JavaScript enabled to view it.
The new book by the founder of The Food Bridge vzw Maureen Duru is now available. Published by Peter Lang with the support of the Vrije Universiteit Brussel, this book provides insight into the modern African migrations, diaspora communities and how they use food to sustain their sense of identity in their host country. Using their foodways the book also examines the challenges and resources available to migrants as they settle into new comunities. Attention is given to identity sustaining rites and habits, gender roles, inter racial and inter generational interactions.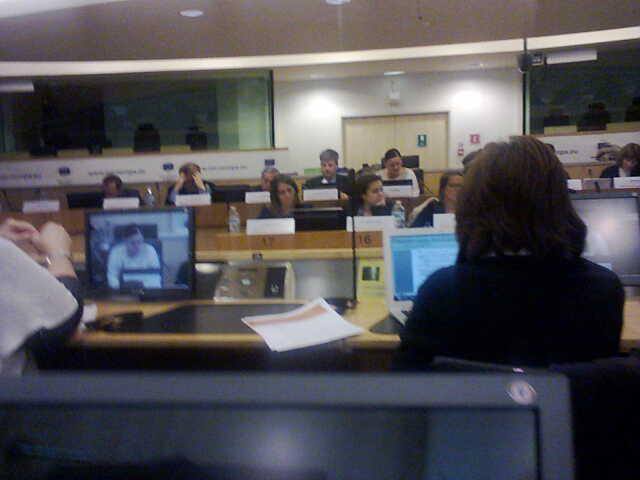 The Food Bridge vzw joined other stakeholders at the first Agenda /community meeting for the 2017 European Development Days. The theme for this year is "Investing in Development". The themes our work focus on, such as food security,agro-food,rural development, women empowerment and many more, will again be part of the EDD17 discussions.
The Food Bridge vzw at this event also raised it's concerns over the challenges external participants face, with regards to registration and having enough time to process their visas. In her response Ms Annie Martinez Alonso,Team Leader Events and Public Relations DG Devco European Commission stated that last year, they had to follow the guidlines of the security agencies. Although she stated that the same will also apply this year, however the registration process will start early enough to enable those from outside Europe be part of the event. We hope many from the developing world will take advantage of the opportunity the EDD 17 offers for networking and knowledge sharing.
Due to circumstances beyond our control, our proposed African Diaspora Agro-food Forum 2017 has been postponed. We will keep people informed of any new developments. We are still working hard to insure the set aims of the event are realized.
Each year we work harder to improve our yearly Africana Flavours event. For 2017, the theme will be "African Street Food". Having experienced how difficult it is for African Charities and Ngos to access funds for their diverse projects, the Africana Flavours 2017 will be a platform for African non- profit organizations to raise funds for their projects. Interested organizations are advised to send in a letter of intent stating -
The name of the organization
The country or region of Africa they operate in
What they do
The African street food(s) they plan to sell at their stand
This information should be sent to This email address is being protected from spambots. You need JavaScript enabled to view it. or This email address is being protected from spambots. You need JavaScript enabled to view it. before the end of March 2017
Mr Viwanou Gnassounou, Assistant Secretary General of the ACP Group of States, will be the keynote Speaker at the African Diaspora Agro-Food Forum 2017. Some of the people billed to speak at this forum include Mr Björn Macauter, General Manager Ondernemers voor Ondernemers, Mr Alpha Diallo of Africa Paid who will be sharing his experience as an African Diaspora investor in the Agro-food sector in Senegal, Ms Eva Ba of Ségal, will also speak on her experience and business projects in the food sector in Belgium. We also have more people from food agencies, customs services, development agencies and African food businesses in Europe.
The Food Bridge vzw is happy to announce a new partnership with GC De Platoo starting from February 2017. After meeting and discussing with Ms Lies Van Overschee and Ms Eleni Kanellaki, who are part of the management of GC De Platto, our partnership will focus on The Helping Hand Project and all other training and advocacy projects. Having experienced the challenges accessing the resources and facilities needed for our projects can pose, this new partnership is a welcomed development. We also encourage all those who are interested in being part of The Helping Hand project to contact us.