To see the world through food, as I now do, is to see it with lateral vision, to understand how apparently disparate phenomena are in fact connect – Carolyn Steel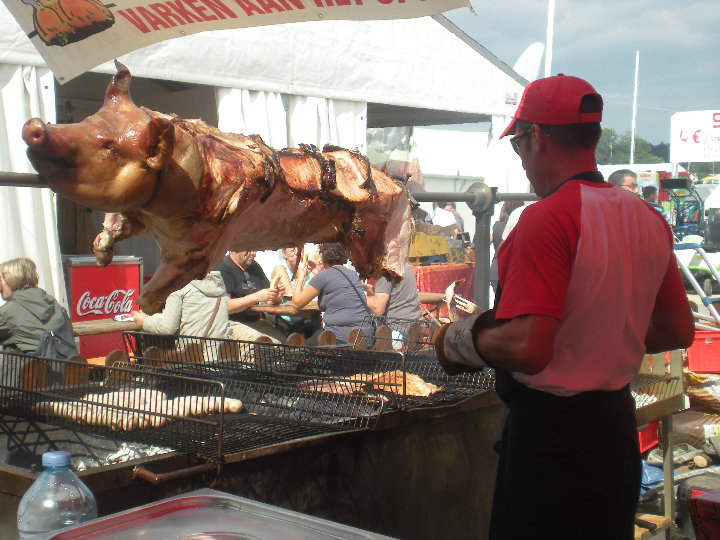 Food is such a mundane thing that some believe it is nothing more than just a means of sustenance. I remember the comments from people when they realised my doctorate research was on food and identity. Some felt it was too trivial to be worthy of a serious academic pursuit. However, a few minutes spent with some of them, soon showed them that food is not just of nutritional value but also of cultural, economic, political and religious importance.
In no time in history is the movement of food and cuisines as rampant as it has been since the last century. Once people began moving from their homes to different parts of the world, so did their food and food-related customs or norms. These encounters between people of different cultures do not lead to a simple adaptation to new food but sometimes give rise to a fusion of the new and the indigenous to create an entirely new food culture. Many a times these food fusions have led to new variations of dishes unknown in the homeland but accepted in the new place as authentic.The British curry dishes come to mind.
Although these new food encounters may have led to an almost identical cosmopolitan cuisines in most cities of the world, think of pasta and pizza dishes that are now consumed all over the world, curry dishes and Chinese eateries dotted all over different cities of the world. Yet, each city still has some hidden gems where one can eat food that reflects the soul of the place.
Countries, regions and restaurants are now selling themselves and portraying their uniqueness based on the cuisines the produce. Food tourism is now promoted alonside other tourism attractions of many nations, even the United Nations sees food tourism as a viable means of development for countries. People pay as much attention to the food a country has to offer, as they do to other aspects of the tourist attractions on offer. Proof of these can be seen in the number of food related pictures taken during holidays. Food tourism has become as important as other types of tourism and many travel agencies and groups now promote and organise trips focused on food, be it Belgian beer, French wine, street food in Hanoi, Chinese food in Beijing or curry dishes in India.
In this age of celebrity chefs, restaurants, blogs; what we eat, where and how couldn't have been more in the public glare.
People experiment with different foods to create new combinations and cuisines, to satisfy the more demanding taste of the modern society. Knowledge about new cuisines and food cultures is now all part of showing that one is on point, about new trends in the society. Food articles and photographs are constantly featured by media of all genres, many of them with news of food festivals in far flung corners of the world. In a sense, food culture of our diverse societies is reflective of all other aspects of our lives. Thus, it was great to see that many cuisines including those of Japan and France are featured in the Unesco's 2014 list of intangible heritages. Food is not just about eating ( or else we will all eat every plant and animal in our environment), it is much more than that, it can be symbolic and ritualistic too. We can use food to reflect who we are, our social and financial status and to build bridges across cultures!!!!!!!!!!
The Helping Hand Project
In collaboration with Kwabre Ne Sekyere Belgium,Mfantesman vzw,Voice of Women International, Kente FM and other African organizations, we are organizing "The Helping Hand project",is an action started in 2016, aimed at feeding the homeless in the Brussels area. We are in need of volunteers to help with the cooking, packing and distribution of food to the homeless and needy. We are also still looking for sponsors for this project. We do not accept funds but prefer sponsorship in the form of donations of desired food items, food packaging materials. if you are interested in giving a helping hand, contact us on This email address is being protected from spambots. You need JavaScript enabled to view it.