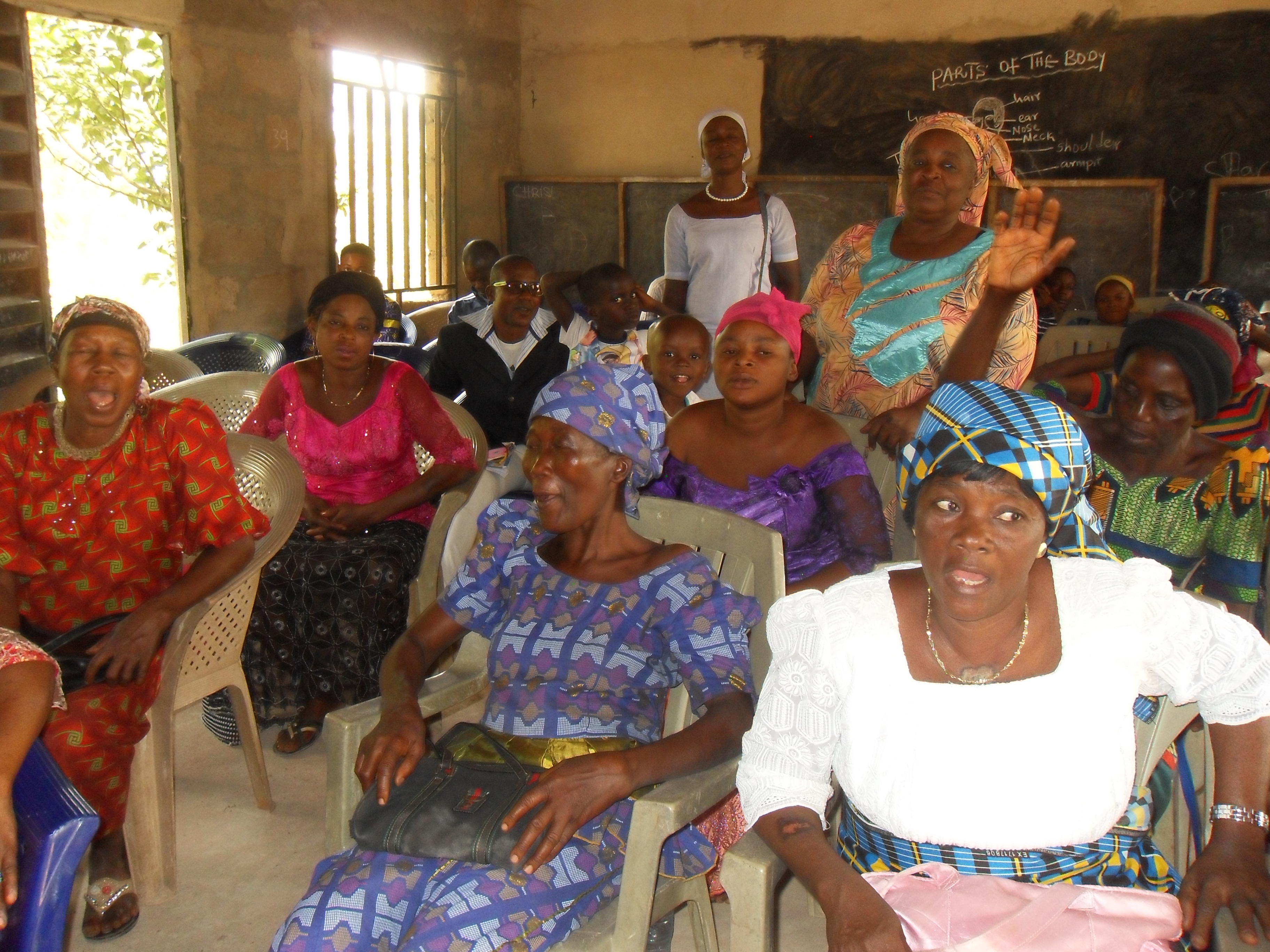 The conservation project of the Network of Indigenous Food Systems, created by the Food Bridge vzw has started in Eastern Nigeria. The aim of this project is to work with local farmers to create a viable circular economy, that supports the growing and marketing of nutritious indigenous crops especially those that are at risk of extinction.
We kicked off the sessions with informative sessions. First learning of the challenges preventing farmers from growing more indigenous crops, we explained to the local farmers the benefits of the project. Not only will they be supported to grow selected indigenous crops in their localities, they will also he assisted to access profitable markets with their products.
The local farmers participation in this project in Ogbaku Agwu local government Area in Enugu State, was facilitated by Canon Levi and Mrs Julie Anyikwa. Through their local knowledge of the farming communities, we were able to also involve Prof Nzelu, who is already working on data collection of indigenous food crops from Eastern Nigeria. She will be the project adviser in the region.
We also had a meeting with Igwe Lawrence Oduah, the traditional ruler of Akili Ogbaru Local Government Area of Anabra state, which is located along the River Niger coastline. The farming communities in this area have traditional expertise in yam production. Thus we will work with them to expand the species they grow, to include rare varieties of yams (other tubers) and also provide access to profitable markets for these tubers.
Having visited the communities, we realize that for this project to be successful, we will also need to provide other assistance to the farmers, to enable them focus on the success of the project. Providing this assistance will reduce some of the pressures the farmers face, which affects what they grow and how they sell their produce.
Thus we will be making an appeal and seeking donations for education materials ( bags, pens, boards, clothes, footwears, bicycles) for the children in the communities and for the farmers, we will need farming utensils, work clothes, daily clothes, rain boots and mobile phones.
We also met with Mr Francis Abioye, who is a keen conservationist and head of the Tropical wildlife and Ecotourism centre and the Nigerian association of zoos and parks. He discussed the threat facing the wildlife and forest resources in Nigeria. However, he is of the opinion that eating bush meat is a part of the people's diet and alternative source of the desired bushmeat should be provided. Thus he is at the forefront of establishing farms for the domestication of grasscutters, which are an important source of bushmeat. According to Mr Abioye wildlife and forest resources can be protected if more effort is put into domestication of endangered crops and some wildlife.
We welcome inquiries about this project and will provide more details to those willing to support us.
The Helping Hand Project
In collaboration with Kwabre Ne Sekyere Belgium,Mfantesman vzw,Voice of Women International, Kente FM and other African organizations, we are organizing "The Helping Hand project",is an action started in 2016, aimed at feeding the homeless in the Brussels area. We are in need of volunteers to help with the cooking, packing and distribution of food to the homeless and needy. We are also still looking for sponsors for this project. We do not accept funds but prefer sponsorship in the form of donations of desired food items, food packaging materials. if you are interested in giving a helping hand, contact us on This email address is being protected from spambots. You need JavaScript enabled to view it.