Food Heritage Project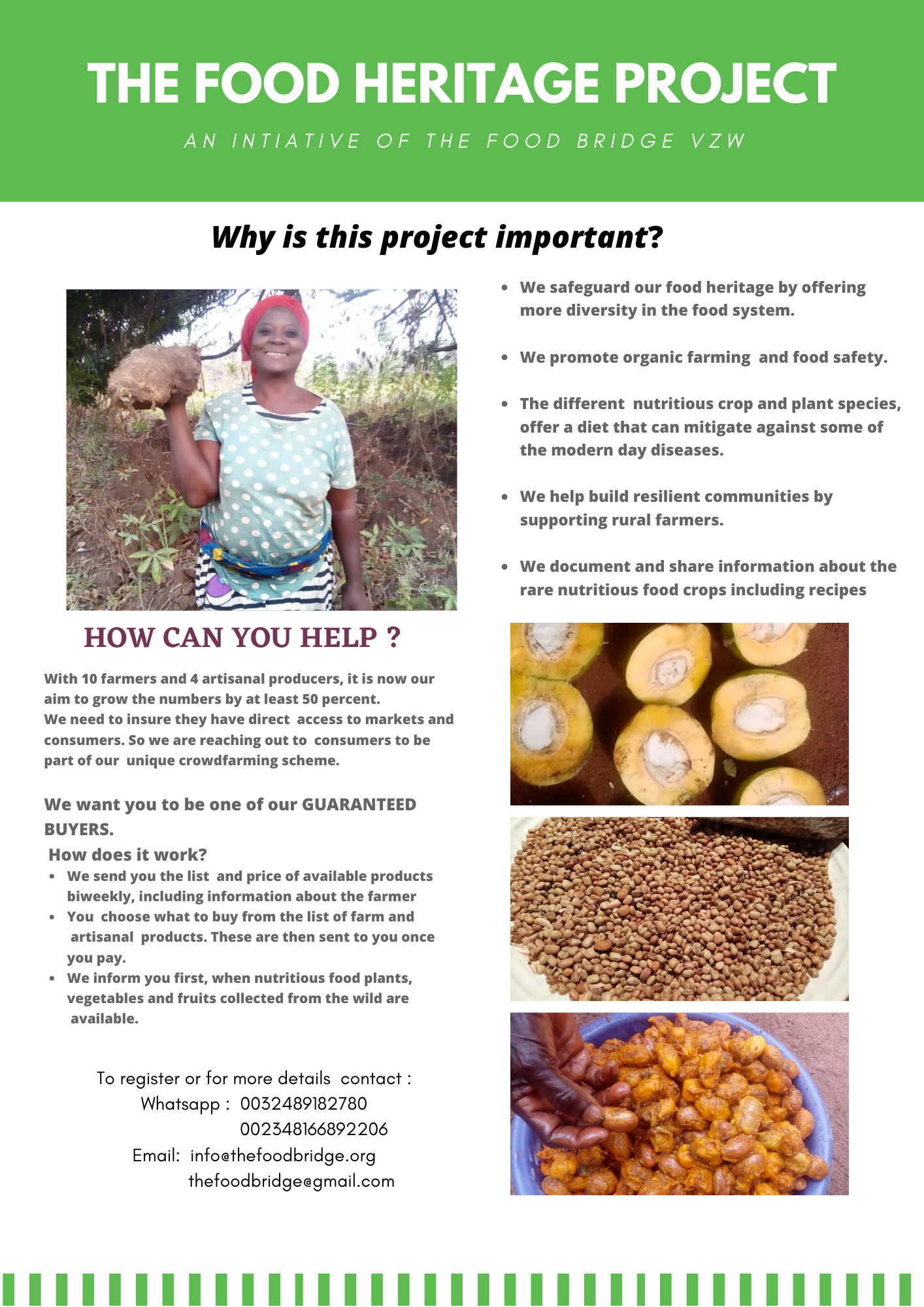 The new planting season just started for our Food Heritage Project's farmers and one important aspect of this project is to provide access to markets on one hand, and on the other hand, provide consumers access to nutritious and safe indigenous food crops and plants.
We want you to be one of our GUARANTEED BUYERS.
How does it work?
We send you the list

and price of available products biweekly, including information about the farmer

You

choose what to buy from the list of farm and

artisanal

products. These are then sent to you once you pay.

We inform you first, when nutritious food plants, vegetables and fruits collected from the wild are

available
To register or for more details contact :
Whatsapp : 0032489182780
002348166892206
Email: This email address is being protected from spambots. You need JavaScript enabled to view it.
This email address is being protected from spambots. You need JavaScript enabled to view it.