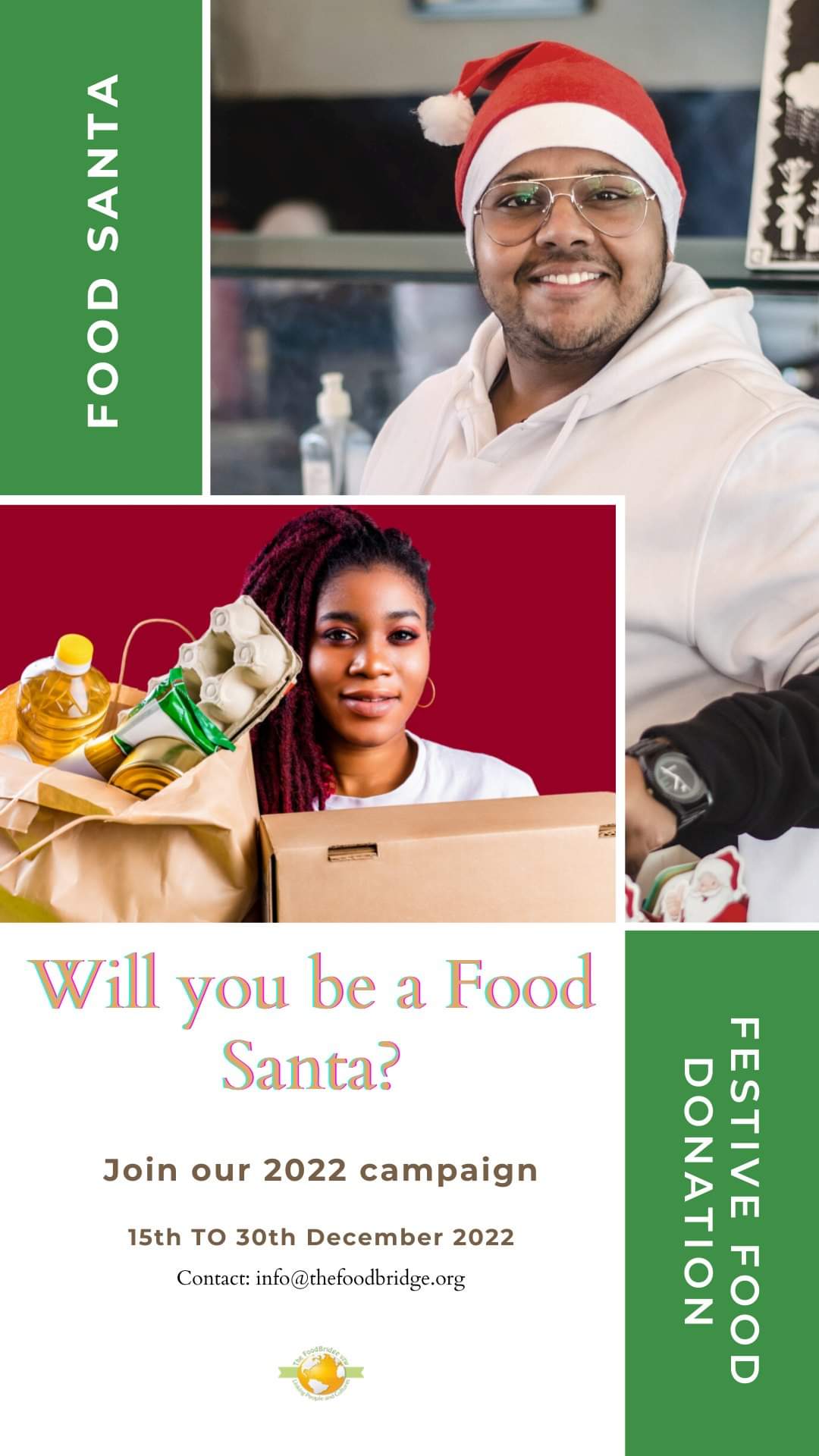 The Food Bridge's annual Food Santa Campaign will run from 15th December to 31st December 2022.
The aim of this annual campaign, has always been to help families having financial difficulties, during the holiday season. With the increased cost of living due to recent global challenges, many working parents will struggle to have enough food for their families.
So we invite people, companies and associations in Belgium, to be a Food Santa by donating food packs to families in need. Donations can be a food pack for a family of two, four, six or above.
We have volunteers available for donations pickups across the country. If you do not have enough food for the festive season, you can also contact us too.All requests are treated with confidentiality .
For all inquiries contact : This email address is being protected from spambots. You need JavaScript enabled to view it.
The Helping Hand Project
In collaboration with Kwabre Ne Sekyere Belgium,Mfantesman vzw,Voice of Women International, Kente FM and other African organizations, we are organizing "The Helping Hand project",is an action started in 2016, aimed at feeding the homeless in the Brussels area. We are in need of volunteers to help with the cooking, packing and distribution of food to the homeless and needy. We are also still looking for sponsors for this project. We do not accept funds but prefer sponsorship in the form of donations of desired food items, food packaging materials. if you are interested in giving a helping hand, contact us on This email address is being protected from spambots. You need JavaScript enabled to view it.