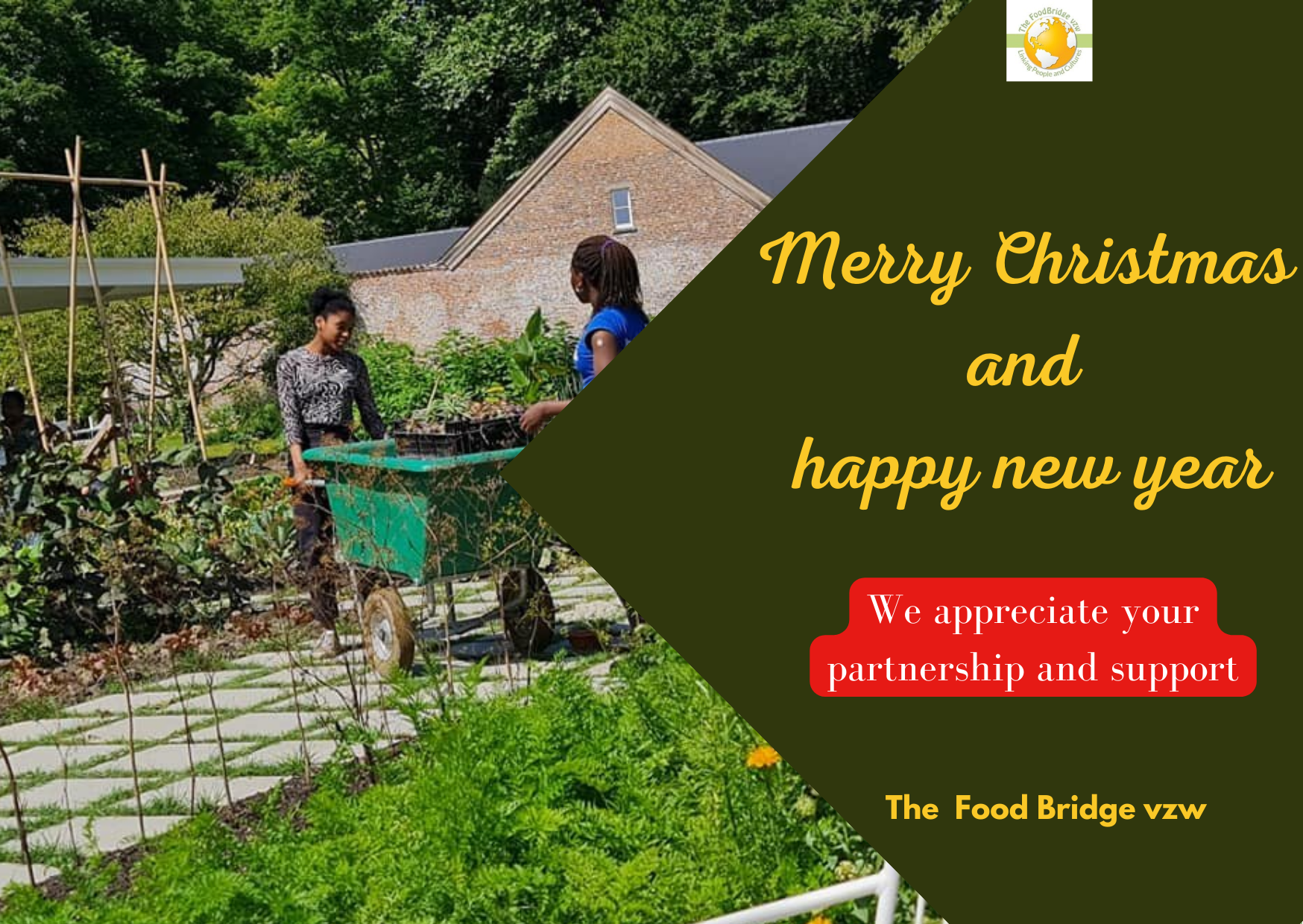 The covid pandemic was a major challenge for all sectors in 2021. Despite this, at the Food Bridge vzw, we were still able to organize our annual events; Africana Flavours, African Diaspora Agrofood Forum and Foodcation BXL.
We also successfully completed the Humanitas Project (), an anti-racism project subsidized by the Equal Opportunities Department of the ministry of Justice Belgium.
Irrespective of the challenges posed by the pandemic, we were able to continue the training of rural African farmers in Nigeria and Ghana; and also the Helping Hand project, our feeding program in Belgium.
We were able to achieve all these and more because of the dedication of our volunteers and the support of our partners. We thank all the people and organizations that support our work and look forward to greater collaborations in 2022.
The Helping Hand Project
In collaboration with Kwabre Ne Sekyere Belgium,Mfantesman vzw,Voice of Women International, Kente FM and other African organizations, we are organizing "The Helping Hand project",is an action started in 2016, aimed at feeding the homeless in the Brussels area. We are in need of volunteers to help with the cooking, packing and distribution of food to the homeless and needy. We are also still looking for sponsors for this project. We do not accept funds but prefer sponsorship in the form of donations of desired food items, food packaging materials. if you are interested in giving a helping hand, contact us on This email address is being protected from spambots. You need JavaScript enabled to view it.