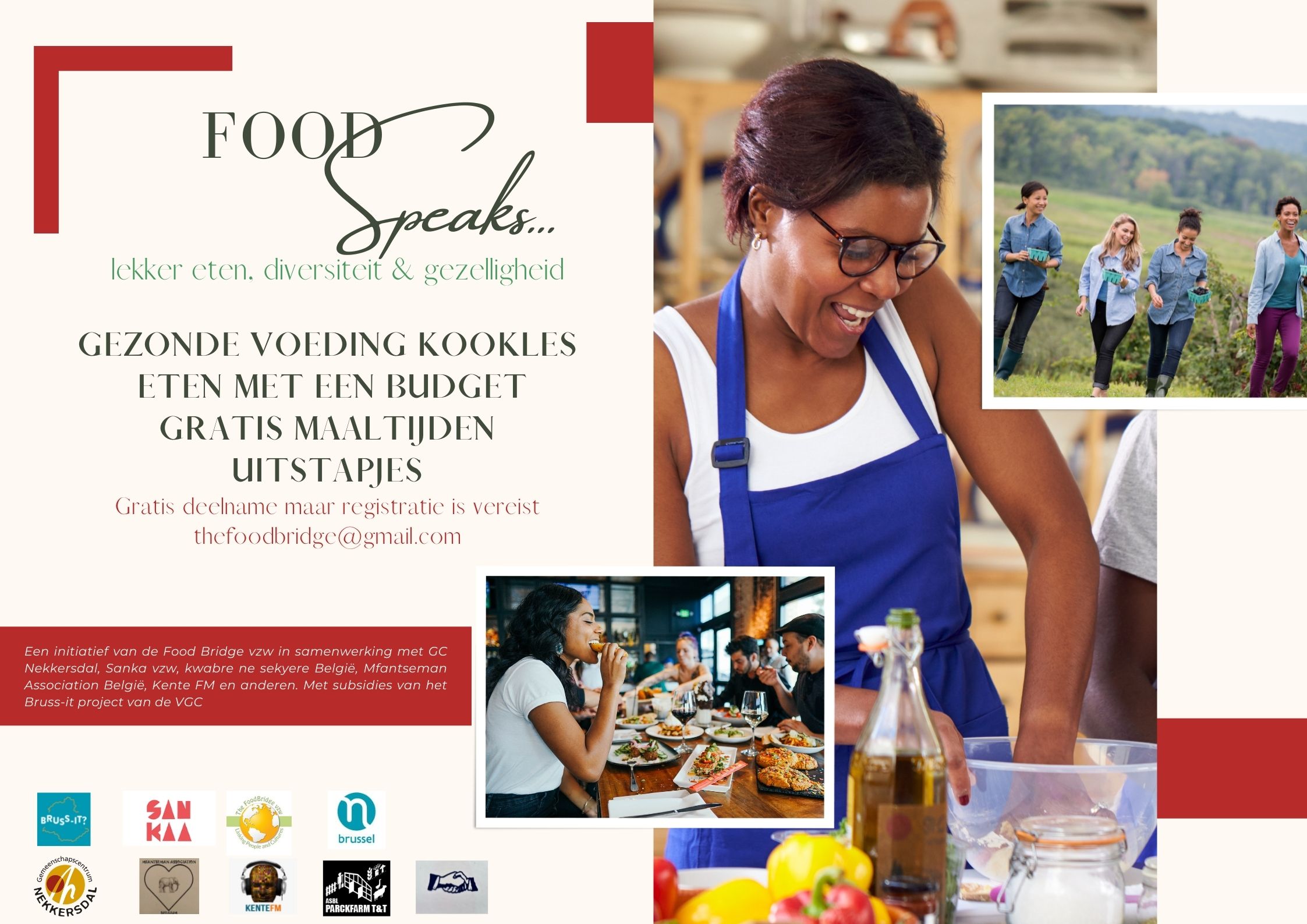 The Food Bridge vzw has a new project in Brussels.The 'Food Speaks' project relects food's ability to demonstrate and mitigate different human circumstances. This initiative will offer a 3-fold program.
- Culinary classes focusing on planning and cooking healthy food on a budget, with input from cuisines from different cultures. Some lessons will also focus on safe and easy ways to store extra food, especially fresh produce, to avoid waste.
- By choosing healthy recipes from different cultural communities in Brussels, it will also be an opportunity for cross-cultural interaction and knowledge sharing.
- It will also provide information on cost-effective or alternative ways to get healthy ingredients and food, including a list of affordable Brussels street markets that sell fresh produce. This will help people feed themselves well on less while supporting local entrepreneurs. There are now many people who, although working, are still struggling because their income has decreased due to the pandemic. This initiative will provide them with assistance and information in a dignified and friendly manner.
Participation is open to the public and during each session we will also serve free meals to people. All recipes will be collected, printed and distributed through various networks and partners.
Funded by the Brussels Flemish government's ' Bruss-it' project. 'Food Speaks' is an initiative of the Food Bridge vzw in collaboration with GC Nekkersdal, Sanka vzw, kwabre ne sekyere Belgium, Mfantseman Association Belgium, Kente FM and other partners.
Contact for inquiries
Food Bridge asbl
This email address is being protected from spambots. You need JavaScript enabled to view it.
This email address is being protected from spambots. You need JavaScript enabled to view it.