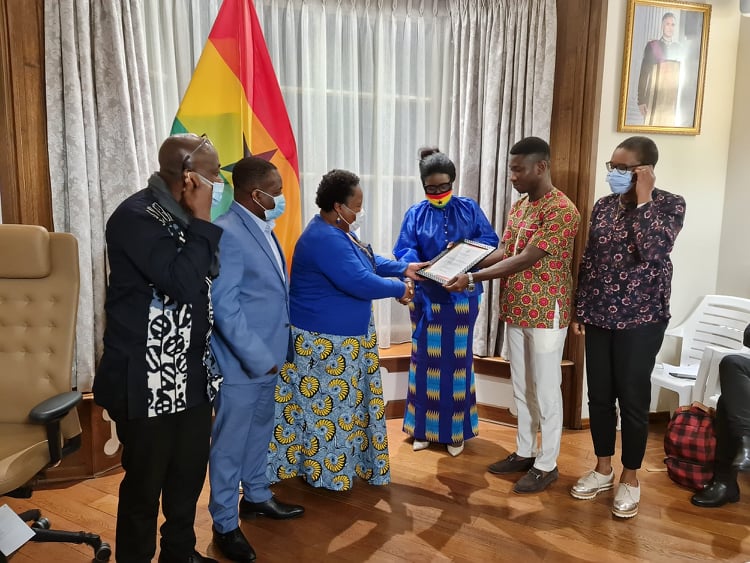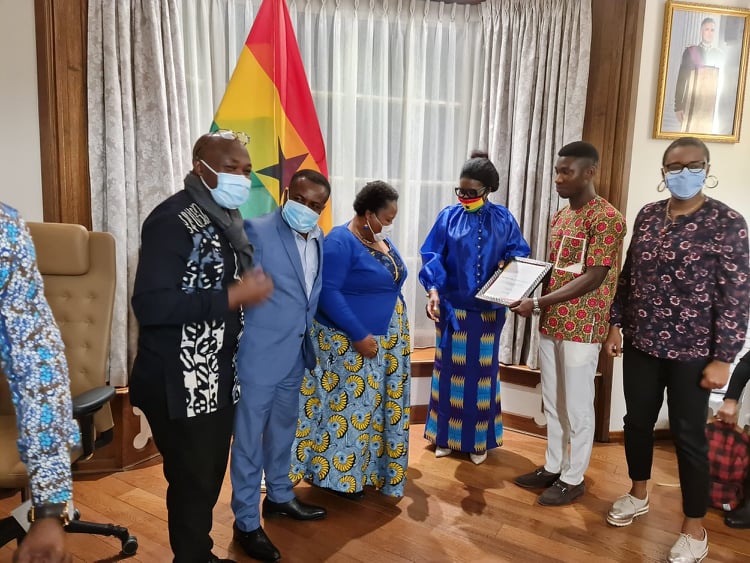 The Food Bridge's Helping Hand Project received an award from the Ghanaian students union Belgium on the 27th of November 2021. According to Mr Erasmus, the student union's outgoing president , the award is in appreciation of the weekly food donations given to African students in Belgium during the covid pandemic lockdown.
In her speech the Ghanaian ambassador to Belgium, Luxembourg and the EU, Her Excellency Mrs Siaw-Boateng, commended the Food Bridge for their work and encouraged them to continue with the good work they are doing supporting the students and community. She also emphasised the embassy's support for Ghanaian students, informing them of available services and encouraged them to adhere to the covid protocols.
In her acceptance speech, Dr Maureen Duru of the Food Bridge vzw, thanked the students for the pleasant surprise. She mentioned that the Helping Hand's campaign which benefitted the students was with the support of dedicated partners, donors and volunteers. She acknowledged the special role of King Baudouin Foundation and Sankaa vzw, in making the campaign a success.
Dr Duru further informed the students that those of them without food during the festive period, can always send a request to the Food Santa campaign, which starts on the 15th of December 2021.