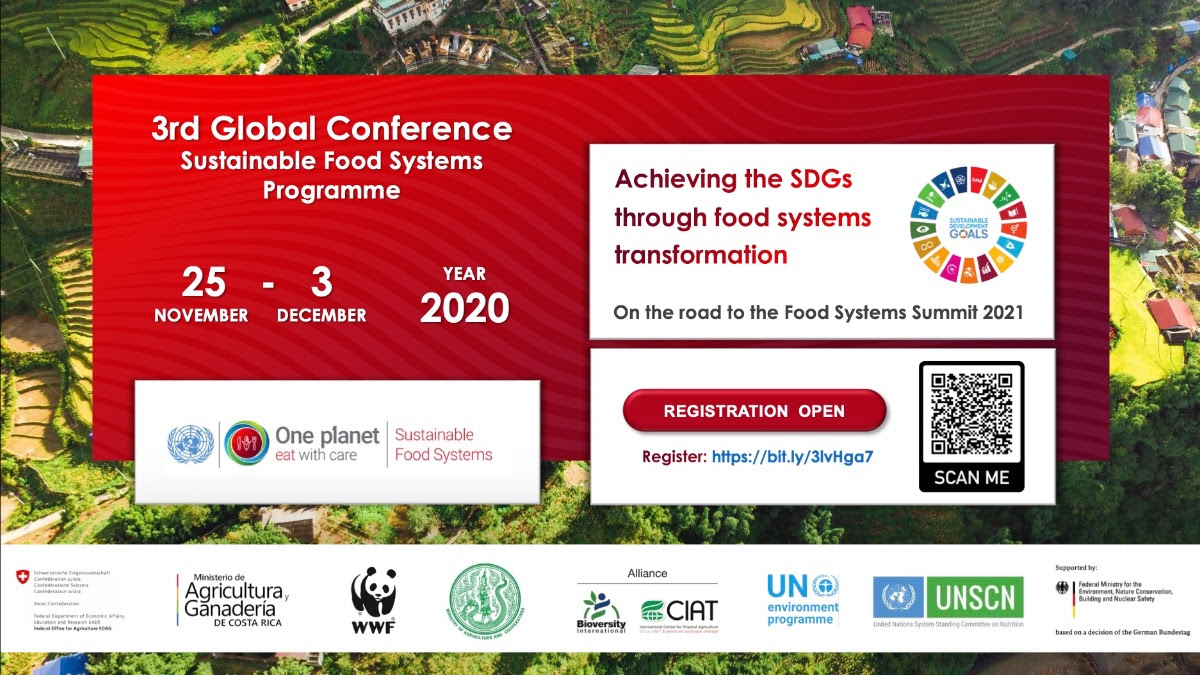 The 3rd Global Conference of the UN One Planet Network's Sustainable Food Systems (SFS) Programme will be from 25 November to 3 December 2020. The theme for this virtual edition is "Achieving the SDGs through Food Systems Transformation - On the Road to the Food Systems Summit in 2021". The aim of this conference is to contribute to the UN 2021 Food Systems Summit (FSS21). The conference is open to all stakeholders including thought leaders, policymakers, donors and food system actors.

The objectives of the Conference are:
Strengthen a common vision around inclusive multi-stakeholder collaboration as a pathway to achieve the profound transformation that our food systems require;
Provide a platform for structured discussion around the science underlying global efforts to characterize and assess progress towards more sustainable food systems;
Raise the political importance of sustainable food systems among public and private sector leaders.
Registration link: https://www.eventbrite.com/e/3rd-global-conference-of-the-sustainable-food-systems-programme-registration-125327067633
For more details see: https://www.oneplanetnetwork.org/sustainable-food-systems/3rd-global-conference-sfs-programme