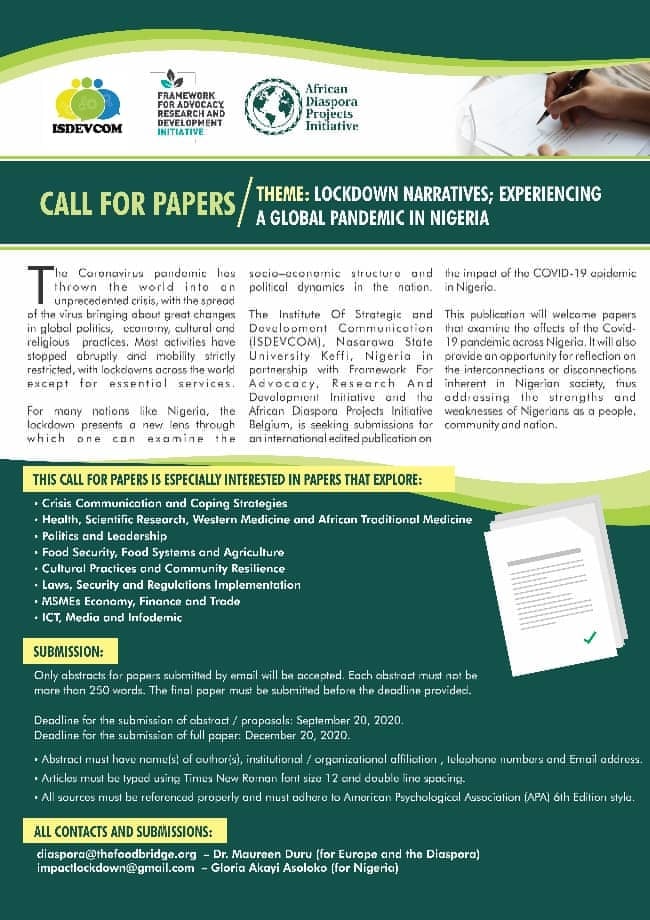 ISDEVCOM Nassarawa State university Nigeria, in partnership with Framework for Advocacy, Research and Development Initiative and African Diaspora Projects Initiative ( an initiative of the Food Bridge vzw), has issued a call for papers for an international publication focusing on the impact of Covid - 19 pandemic in Nigeria.
Theme: Lockdown Narratives; Experiencing a Global Pandemic in Nigeria
There is a need to document the impact of this pandemic on Nigerians, Nigeria as a nation and on Africa too. The aim is to encourage Africans to take charge of the narrative about their experiences and preserve these for posterity.
Deadline for the submission of abstracts: September 20, 2020
Deadline for the submission of full paper: December 20, 2020