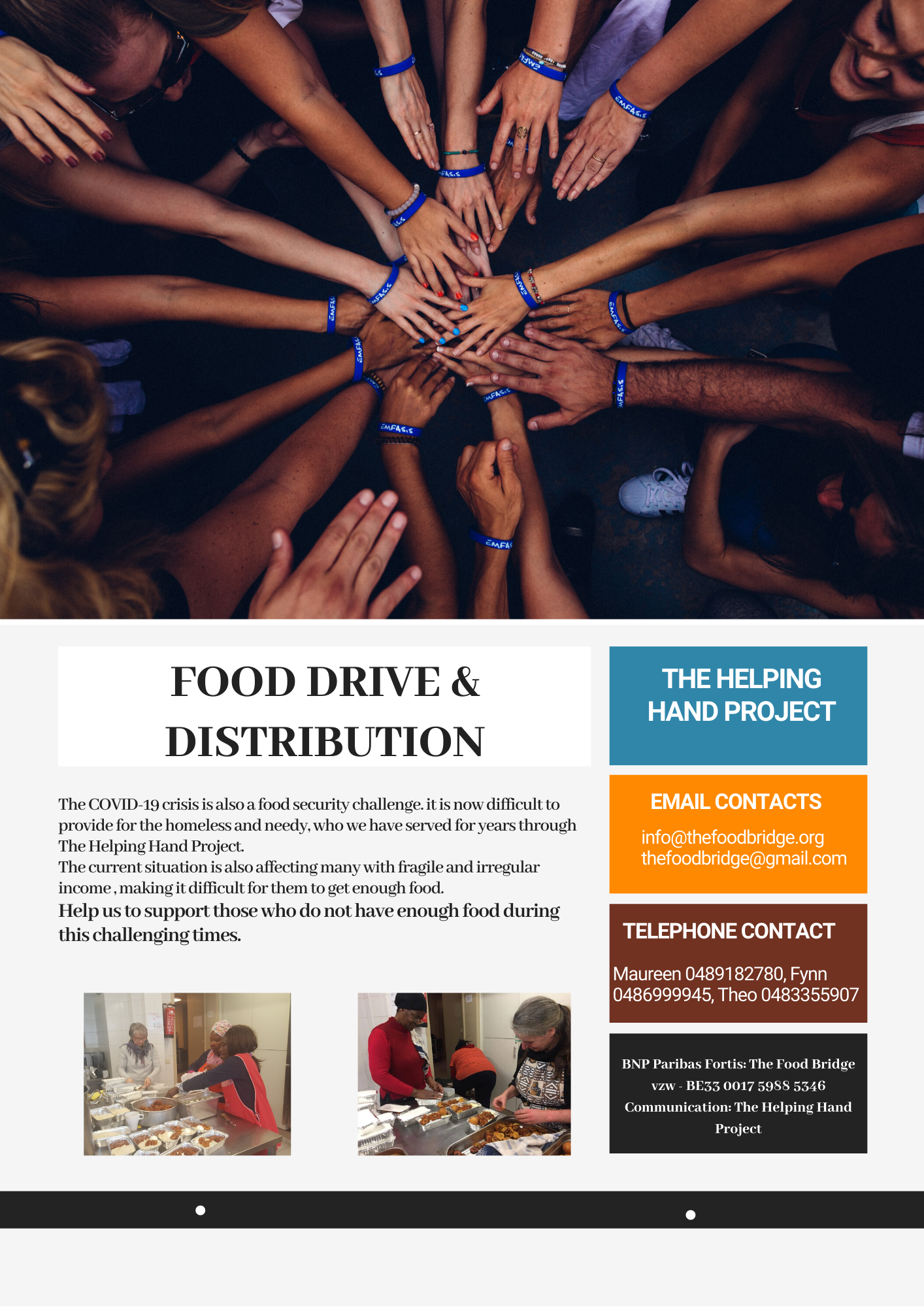 Covid-19 virus crisis has affected people across the globe. One area that this crisis will impact greatly is the food security of the vulnerable people in different countries. Unfortunately hunger is no longer a problem found in the developing world because many in developed countries even when they work, do not have enough food.
Many people who are homeless depend on projects such as our Helping Hand project for food donations. With this crisis , many organizations such as ours are not able to provide the necessary support because the centres where the kitchens we use are located have also been closed. However, we have to look for other alternatives, not just to support the homeless but also those whose food security will be threatened by this Covid-19 crisis.
We are organizing a food drive to help us support those who need help now. Interested people can make a donation of raw food items or make a donation via our bank account for the use of the helping hand food drive. More details are in the flyer above.
Upcoming Events
There are no up-coming events
The Helping Hand Project
In collaboration with Kwabre Ne Sekyere Belgium,Mfantesman vzw,Voice of Women International, Kente FM and other African organizations, we are organizing "The Helping Hand project",is an action started in 2016, aimed at feeding the homeless in the Brussels area. We are in need of volunteers to help with the cooking, packing and distribution of food to the homeless and needy. We are also still looking for sponsors for this project. We do not accept funds but prefer sponsorship in the form of donations of desired food items, food packaging materials. if you are interested in giving a helping hand, contact us on This email address is being protected from spambots. You need JavaScript enabled to view it.