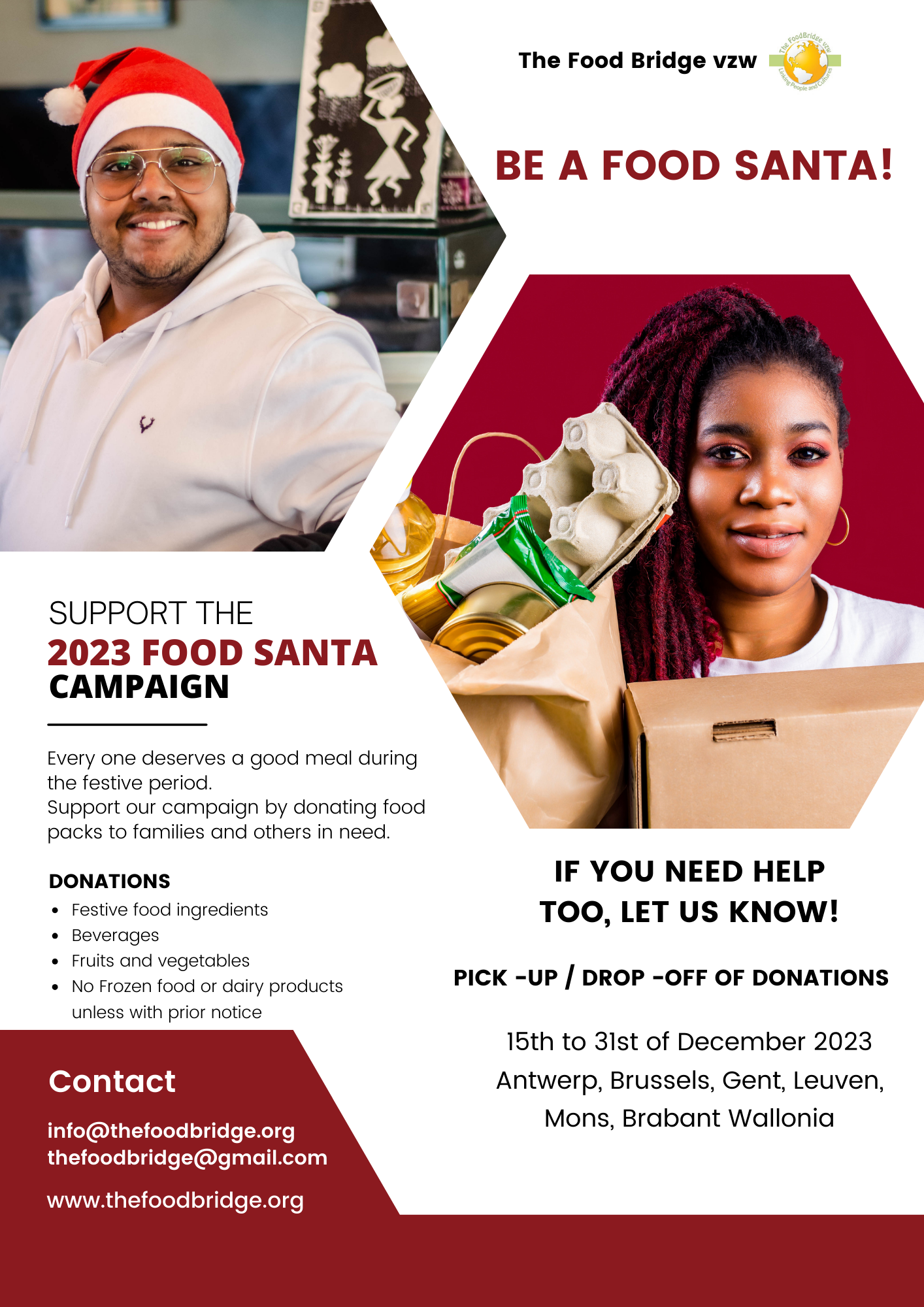 The aim of the Food Santa Campaign is simple yet impactful, ensure less people go without food during the seasonal holidays and celebrations. The Food Santa Campaign is an initiative of the Food Bridge in Belgium. We call on individuals, companies and organizations to play the role of "Food Santas" by organizing food drives or by donating non-perishable food items to needy families. The Food Santa Campaign runs from the 15th to the 31st of December 2023.
The success of initiatives like the Food Santa campaign depends on the collective effort of the volunteers, communities and individuals that want to make a difference. By actively participating in the campaign, individuals, companies and organizations can provide essential sustenance to those who need it most and also foster a sense of unity and empathy within the community. This renforces the idea that no one should go hungry, especially during a time when abundance is celebrated.
As we approach the festive season, let us remember the true essence of giving and come together as a community to combat hunger. Initiatives like Food Santa serve as an example of the difference we can make, when people unite for a common cause. By donating food to the needy, we not only help achieve the global SDGS goal of zero hunger but also create a legacy of compassion and unity that will resonate with everyone. This holiday season, be the Food Santas that positively impacts the lives of those less fortunate.
If you or someone you know also needs some food during the holidays season, do not hesitate to contact us. it will be treated confidentially.
For all inquiries - This email address is being protected from spambots. You need JavaScript enabled to view it.